« Actual Cost of Democratic Plans: Over $1.8 Trillion
|
Main
|
Suspected Fort Hood Gunman Identified As Major Malik Nadal Hasan....A Muslim Convert And A Psychiatrist. UPDATE: Other Suspects Released »
November 05, 2009
Latest: MSNBC Says Captured Shooter Is Army Major With "Arabic Sounding Name". 12 Dead , 31 Wounded. 1 Shooter Dead, 2 In Custody...All US Soldiers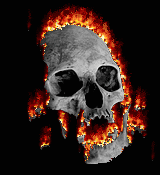 Latest:
5:45: If you are close to this area, Scott and White Hospital has issued an urgent request for blood. Most of the casualties were taken here.
The ER is closed to the public, the blood donation center is in Room 115 in the main building, next to McLane Dining Hall. All types requested. 254-724-4376
4:52: Army spokesman says 12 dead 31 wounded.
1 shooter dead, 2 in custody. All soldiers.
Damn.
*Headline changed to reflect the latest information.
Suspect in custody an officer?
9 dead now. MSNBC says captured man is an Army major "with an Arabic sounding name".
RT @chucktodd NBC's Pete Williams: US official says early reports are the man in custody is in the military, late 30s, with officer rank.
NBC affiliate is now saying that there are new unconfirmed reports of shots being fired.
Sen. Hutchison says a general at Hood is saying 30 wounded.
New conference at Ft. Hood shortly and Gov. Perry at 5 est. All schedules subject to change.
MSNBC is live streaming the local affiliate's coverage.
4:33 Per local NBC affiliate, more warning sirens going off and shots fired at a soldier's residence.
4:27 FNC says the FBI says terrorism is not a factor. Local newspaper reporter is saying the man under arrest is 40 years old.
Earlier reports:
3:42 eastern: Killen, TX official on FNC says 3 shooters. 1 in custody, 1 surrounded by police and a third at large. Repeats 7 dead, 12 wounded.
3:49: Army confirms 7 dead, 20 wounded.
3:55 [DiT] Seeing local reports (Hood is 20 miles west of me) that first shootings occurred at readiness center, area for troops preparing to deploy. Also a police officer is down, shot at a post exchange on Battalion Ave.
3:59 [DrewM.] Army spokesman at Ft. Hood makes it sounds like two shooters.
FYI- Fort Hood is a huge base.
Original Post:
Just breaking.
All available EMS units in and around Killeen are being dispatched to Fort Hood where a "mass casualty event" has taken place.

News Channel 25 has learned a shooting has left seven people dead and 12 injured.

The Nolanville Fire Department tells News Channel 25 that they've been asked to bring all available EMS and Rescue personnel.
2 gunmen, supposedly in uniform of some sort, 1 in custody.
MSNBC is going off thinking it's mentally ill soldier but now they are saying 3 shooters.
Another (3rd) shooter has started shooting. Sounds like an attack. Too soon to say for sure but shit. Just shit.