« The Politico Is Pretty Much Just Making Stuff Up Now
|
Main
|
Birthers Lose Another Lawsuit »
October 29, 2009
Overnight Open Thread - Thursday Style! (Mætenloch)
Welcome all M&Ms. It's Thursday night and all downhill from here. In a good way.
British Thug Gets a Comeuppance
Here a 'chav' (a UK hybrid of wigger and white trash) taunts a man in his own yard. Finally at around 2:17 the punk gets laid low. You see what he didn't know is that the man, Jason Smith, was a Gulf War veteran with black belts in karate and jiu-jitsu. And he had complained to police 50 times(!) in the last year about harassment like this.
Frankly I'm surprised Smith let the confrontation go on this long but then given Britain's current legal state, it's not clear you're even allowed to physically defend yourself when threatened and assaulted on your own property. Sadly the UK is coming to resemble the first acts of Mad Max or any Death Wish movie. But unfortunately in real life the second and third acts never seem to come.
Top 10 Stupidest Things That Guys Like
And on even a halfway decent ONT we can cover at least 5 of these.
How To Steam Scrambled Eggs with an Espresso Machine
Efficient AND tasty.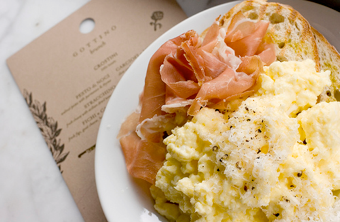 Custom Car Milled Out of Aluminum
Built for Larry Ellison of Oracle. Just the book about the car costs $4500.
Primetime Boobies
Okay they're dressing this up as something about breast cancer but it's no coincidence that it is sweeps month. And uh, yes it also happens to be National Breast Cancer Awareness month.
Now Illegal to Rap Order at McDonalds in Utah
Just in case you were tempted to.
Tonight's post brought to you by the B-29 crew of "Waddy's Wagon":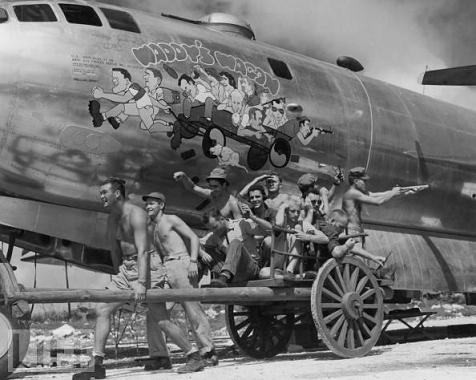 "Waddy" Young
(far left) played for the NFL Brooklyn Dodgers before the war. The entire crew was killed on Jan. 9, 1945 when they were shot down over Japan.
Notice: Posted by permission of AceCorp LLC. Please e-mail overnight open thread tips to maetenloch at gmail. Otherwise send tips to Ace.

posted by xgenghisx at
10:10 PM
|
Access Comments