« As Gitmo Closing Deadline Approaches, It's Time To Blame Someone (Besides Obama)
|
Main
|
Top Headline Comments 10-07-09 »
October 06, 2009
Overnight Open Thread (Mætenloch)
Welcome all morons and moronettes. I guess tonight's theme is medical stuff - it just sort of worked out that way.
So You Want To Live Longer?
Well who doesn't. Instapundit has been posting articles for years on improved longevity, but it gets confusing after a while. So I'm going to boil down current research to a simple recipe that even morons can follow. And there's nothing simpler than just taking some pills especially when they're all available cheaply at Costco and other places. So here it is:
Take resveratrol, fish oil, vitamin D, and aspirin daily.
There's a lot of research and details about the benefits of these supplements so I'll just give you the thumbnail version: Fish oil and aspirin are good for preventing heart disease. Vitamin D is turning out to be a much more important nutrient than we ever thought. It looks like it helps prevent some cancers and keeps the immune system strong. And resveratrol is found in red wine and seems to emulate the effects of a calorie-restricted diet by activating the SIRT1 gene. It's the only supplement I know of that actually has been shown to extend lifespan in mammals. Drug companies are very interested in it.
There's a lot of research still going on in this area with all sorts of caveats, limitations, and general unknowns. But given what we currently know, the above recipe looks like a simple, low risk way to maybe get a few more productive years. Personally I'm just hoping to hang on until the Singularity hits.
Disclaimer: Okay I'm no doctor and we're all just morons here. YMMV, consult your doctor first before taking these, you're on your own, no guarantees, bla bla bla bla. Please don't sue me or Ace if things go awry and/or you end up with flipper babies.
'Coral Boy' of China Cured of Skin Condition
Through a combination of surgery and medicine. His case is similar to that of the 'Tree Man' of Indonesia. Both appear to be caused by an immune disorder where their body cannot fight off the human papillomavirus that commonly causes warts.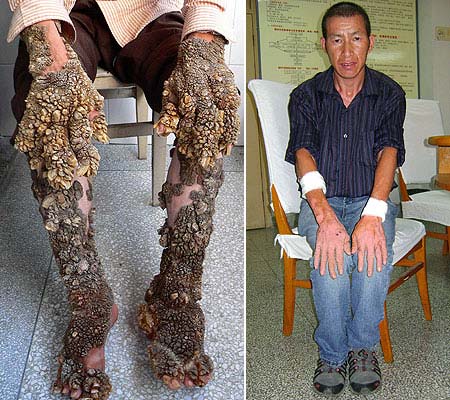 Urban Dictionary: Bacon Sniffles A kinder, gentler name for the H1N1 virus AKA 'Swine flu'.
Relive the Titanic's Cruise For 100th Anniversary
Same route, same menu, same music, but no annoying iceberg. For just $3900.
Tonight's post brought to you by the token white guy: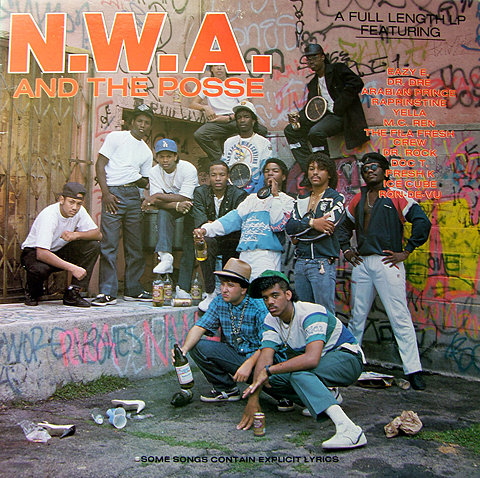 Notice: Posted by permission of AceCorp LLC. Please e-mail overnight open thread tips to maetenloch at gmail. Otherwise send tips to Ace.

posted by xgenghisx at
10:06 PM
|
Access Comments