« Obama, The Olympics And Afghanistan
|
Main
|
Democratic Senator: Oh Hell No I Won't Read The Health Care Bill »
October 02, 2009
Copenhagen Update: Chicago Out in First Round of Voting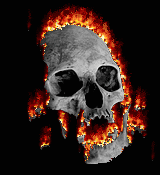 Breaking. Updates to follow.
Geraghty over on Twitter: I think I'm a bit offended for Obama and Chicagoans. The leader of the free world just dropped everything to kiss some IOC ass.
No kidding.
Some additional thoughts: I was sure this thing was in the bag, mostly because I could not imagine Obama being so dumb as to actually take this risk with his credibility.
So I was wrong about that. Either he is this dumb, or he's extremely naïve about his negotiating ability. Can't wait to see him leverage that action with Iran.
Secondly, it's not as if we haven't heard the IOC has a few integrity issues. He had to know what he was dealing with, including their propensity to snub the U.S. when given the opportunity. Which he served up on a frickin ginormous platter with this stunt.
Can't wait to see how he spins it though. My guess, "Bush damaged our relationships with the rest of the world so badly that I we* simply couldn't overcome it. We have a lot, a lot of repair ahead of us".
Or words to that effect.

*little slip there, this is one situation where he won't use "I" in the speech.
This post is racially offensive and I'm re-rebanning myself.
tip via email from Slublog
EXCLUSIVE! Must Credit Ace Of Spades HQ! [DrewM.] President Obama Emails to say, "I went all the way to Copenhagen and all I got was a meeting with an Army general!"
ONE MORE: Heh.
I did not see that coming!
SECOND UPDATE from lauraw below the fold.
Lefties snark: Slublog emails that leftist sites have a lot of comments like "conservatives who wanted Chicago to lose the Olympics are unpatriotic."
Ninja please. You wanted us to lose a war to damage Bush.
I didn't want Chicago to lose. Honestly I didn't care. But when the President of the United States puts his credibility on the line with the rest of the world, I want him to win.
Not get his ass handed to him. Wearing "mom" jeans.
Thanks to Cuffy Meigs.

posted by Dave In Texas at
11:30 AM
|
Access Comments