« Sergeant First Class Jared Monti Recieves Medal Of Honor
|
Main
|
Madame Pelosi: Please Stop Kicking Our Asses Politically Or There Will be Violence »
September 17, 2009
HOUSE VOTES TO DEFUND ACORN OVERWHLEMINGLY, 345-75
Sneaky Maneuver?
Update: Freestanding Bill Coming; JackM. Explains the Manuever (A Motion to Recommit)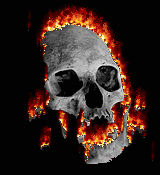 David Fredoso at the Washington Examiner has it.
See the list of the 75 Child Sex Slave Enthusiasts there.
Mr. President...? Your signature is requested. And no, you can't sign "present."*
* Okay, actually this is almost certainly an amendment to some spending bill, so he doesn't have to sign the amendment per se, but whatever. I'm tired.
Darryl Issa Punks the Democratic Caucus? I thought Nancy Pennywise had the power to stop a vote by just not putting it on the docket.
Not sure about that. But here is a comment by "Tee," which implies Issa snuck in the amendment and no one caught it in time:
Rep. Issia added the acorn de-funding onto the college loan bill knowing that bill would pass and no one took it out before it came to the floor. lmao that's one R that I will send some cash to hard to believe he's from Cali.
I don't know if that's right, I am just passing it on.
Oversold? Gabe tips me that in the Senate they slipped the amendment into a HUD bill that didn't provide any money for ACORN. So I don't know that these amendments apply to all other spending or just the spending in the bill -- in the latter case, may be of very limited usefulness, except forcing Democrats to admit by their votes ACORN should be defunded when a bill that actually affects them comes up.
I do not know. I am more ignorant than usual.
A Moron Answering a Question:
Gabe asked me: Question: In your latest post, what does "de-fund" mean? Does it just block all current appropriations directed to ACORN or does the bill say (as was threatened) that they can never receive federal funds again?
I replied: amendments are refreshed yearly, like the Hyde amendment... so if it
remains an amendment, no, it's just a temporary ban. tho they can keep
it going.
But I won't swear to that. I think to make it "permanent" (at least until it's repealed by another law) they'd have to pass it as a freestanding law, not an amendment to a yearly spending bill that, by definition, lasts a year.

Huh? I'm getting multiple tips about this:
Brooklyn DA sending investigators to filmmakers to see if there are charges that need to be filed against ACORN.
No idea of the source or if it's true. Just shoveling it out there.
This makes little sense to me. O'Keefe is not a lawyer and can't know what charges could be filed. (My thought: None.) And regarding the facts, he's got everything on video.
If this is true, it's a CYA maneuver by the DA to say "We talked to him but he didn't help us with filing charges so we can't."
Unless there is some charge about a tax-assistance person recommending illegality, but that would be a federal rap, not a state one.
"ALL Federal Funds:" That's what Publius says the amendment said at Big Government, which makes sense, because I think the Hyde Amendment says the same sort of thing. Maybe a Correction? WTFCI tells me I'm wrong about this, that the Hyde Amendment only covers Medicaid funding through Health and Human Services. So maybe you do need to add the amendment to every frickin' spending bill funding every frickin' department. But see below.
MUST READ: Byron York answers many questions here.
The Standalone Law is coming, Johanns says.
n the new amendments, Johanns is attempting to bar federal funding for ACORN at some departments that currently do not send any money to the organization. The idea is to make sure that federal funds for ACORN, once banned from the Housing appropriations bill, do not find their way into other parts of the federal budget...

Still in the works is a larger, standalone bill that would bar all federal funding for ACORN. Republicans in the House have already introduced such a measure....

UPDATE:
Johanns told me moments ago that he plans to introduce that standalone bill, called the "Protect Taxpayers from ACORN Act," this afternoon. It would bar all federal funds to ACORN and its affiliates. Johanns says there will be several co-sponsors -- he has asked lawmakers of both parties to sign on. "This is an organization that just continues to dig itself into a deeper and deeper hole," Johanns said of ACORN. "This group needs to be defunded and investigated."
Also: These bills propose defunding all ACORN affiliates (um, fronts), which is of course crucial.
JackM. Weighs In: JackM. knows his onions in this area.
Basically, Issa used a "motion to recommit" with instructions. The minority has the ability to offer a MtR and Pelosi can't stand in their way. Normally these fail on party line votes, as the majority never wants to give up control of the agenda to the minority.

Pelosi could block amendments she doesn't like: the house has a rule
where amendments must be cleared for floor votes by the Rules
Committee. This lets the committee kill anything that is troublesome
to the majority. A lot of the time, the only thing the minority party
gets is a vote on a substitute amendment (the GOP bill, say) which
gets shot down on party lines.

But Pelosi can't stop Motions to Recommit. All she can do is try to
get them defeated. In this case, she got rolled by the GOP and the
Dems who think child sex slavery is a kinda big deal.

Here's some info on Motions to Recommit that might answer the
questions you have about what Issa did.
To be honest that really doesn't illuminate me but now at least I can assign a name to my ignorance.