« White House Spokesman Now Weighing in On Scandal That Network News is Too Tony and Too Serious-Minded To Cover
The PR Strategy Changes: Give Us Three Months and We'll Fix Ourselves!
Pawlenty Defunds
|
Main
|
Gee, Wonder Who Just Hired a PR Firm Specializing in Corporate Crisis Management? »
September 16, 2009
ADMINISTRATION OFFICIALS ON WAY TO CZECH REPUBLIC, POLAND TO KILL MISSILE DEFENSE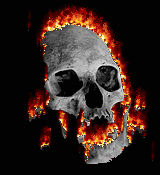 Capitulation to Putin, for nothing, at the expense of allies.
And oh-- Iran will have nuclear-tipped missiles in two years.
According to reliable sources, Obama administration officials are on their way to Poland and the Czech Republic to deliver very bad news. The administration intends to cancel completely the missile defense sites that had been promised to these governments by the previous administration. This represents a complete capitulation to Russia's Vladimir Putin, who had demanded that the proposed deployments be halted as a price for improved relations. Ironically, the Obama administration, which is appeasing Russia in the hopes that Moscow will help put pressure on Iran, has made this mammoth concession just a few days after Moscow declared that it had no intention of supporting sanctions against Iran.
Carter II, huh?
You wish it were Carter II.
Quote: Christopher Johnson quotes someone with this bon mot:
"It is dangerous to be America's foe, but to be the friend, it is downright lethal".
I prefer the words of Eric "Otter" Stratton, Faber College '63: