ę Jeter Ties Gehrig's Record For Hits as a Yankee ALSO NFL PICKS START TOMORROW NITE UPDATED 2X
|
Main
|
40 incarcerated Islamic terrorists bust out of British prison Ľ
September 09, 2009
Congressman To Obama "You Lie" Bumped And Updated: Wilson Apologizes
Obama was going through his "illegals won't be covered by my plan" shtick when Congressman Joe Wilson of South Carolina took exception.
Naturally, McCain is first out of the box with condemnation of a Republican.
In fairness, he's far from the only one to feel that way. Personally, I think it was a bad idea but quite frankly I was taken aback by how many outright lies Obama was spewing tonight. Combine that with the number of insulting partisan attacks (even for him), I can't blame Wilson too much for not being able to take it any more.
I'd suggest anyone terribly offended by Wilson's spontaneous outburst take a second and consider how despicable it is for Obama to continue to attack the previous administration and distort its record. Is that appropriate behavior for a President speaking to a joint session of Congress?
You want respect? Try giving it occasionally.
Consider this from Obama's speech.
Some of peopleís concerns have grown out of bogus claims spread by those whose only agenda is to kill reform at any cost. The best example is the claim, made not just by radio and cable talk show hosts, but prominent politicians, that we plan to set up panels of bureaucrats with the power to kill off senior citizens. Such a charge would be laughable if it werenít so cynical and irresponsible. It is a lie, plain and simple.
So Obama calls Palin a liar (not by name but everyone knows who he's talking about) but we are supposed to get our panties in a bunch because Wilson yelled it out? At least Wilson had the guts to do it to in the same room.
UPDATE:
Wilson issues apology.
"This evening I let my emotions get the best of me when listening to the Presidentís remarks regarding the coverage of illegal immigrants in the health care bill. While I disagree with the Presidentís statement, my comments were inappropriate and regrettable. I extend sincere apologies to the President for this lack of civility."
We on the other hand....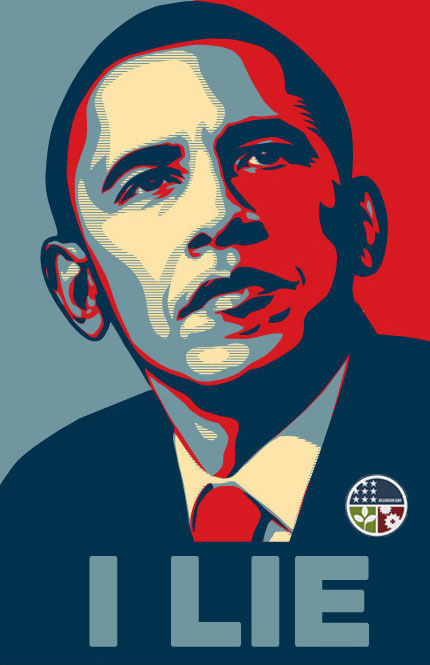 Thanks to Slu for the 'shop and Dave in Texas for the okay to bump this above his post.

posted by DrewM. at
10:35 PM
|
Access Comments