« MSNBC Host Nancy Snyderman: ObamaCare Going So Well Until Derailed by "Rumors, Innuendos, Half-Truths, Mis-Truths, and Frankly, Lies"
|
Main
|
Scary Thought: Obama Has Eco-Marxist Take on Taxes »
September 09, 2009
Obama's Forced-Abortion/Mass-Sterilization "Science" Czar in 2007: Hey, the US Really Needs to Redistribute Its Wealth to Poorer Countries 'n Stuff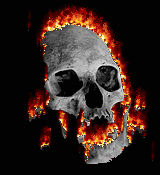 I suppose the Planetary Regime he previously suggested can force us to, if necessary.
Asked if a reduction in the US standard of living was a politically viable demand, Holdgren responds:
"I think, ultimately, the rate of growth of material consumption is going to have to come down, and there's going to have to be a degree of redistribution of how much we consume in terms of energy and material resources in order to leave room for people who are poor to become more prosperous."
Van Jones, John Holdren. Ever get the sneaking suspicion that climate porn isn't really about the climate at all, but rather plain old Marxism with a fresh coat of green paint over the faded and cracked red?
Yeah. Me too.
By the Way: Is his plan for redistribution of wealth also "science" which I am not allowed to criticize, because, you know, it's "science" and I'm not supposed to chill free "scientific" inquiry and stuff?
Because I'm kinda having difficulty understanding how this is "science" and not standard leftist agitprop.
Clarification: Holdren himself uses the word "redistribution," but it should be noted this is not the usual sort of redistribution.
Standard redistribution involves taking wealth already produced and giving it to someone else.
Holdren is calling for something slightly different (though precisely the same in end result). He wants to take away our right to produce wealth in the first place -- reduce our capacity for that -- to give the right to produce wealth to other countries.
We won't be producing the excess wealth in the first place, under his plan. Rather, he speaks of redistributing the capacity for wealth production, rather than the produced wealth itself.
It should be noted that never previously has the right to produce wealth been considered a "commodity" that can be regulated/restricted/taken away by the government. Not like this.
The government has long taken wealth itself through taxation, but has not considered the very ability to produce wealth something it could redistribute. Sure, there are some special exceptions -- paying farmers not to farm, etc., maximum-hours laws. But it's not been proposed, hitherto, that the government has the power to generally reduce your wealth-producing ability just for shits and giggles.
Same outcome, of course. Actually, probably worse for everyone, since it's not really true that poor countries will start producing more wealth if only we refrained from doing so -- they could be producing that wealth now, but have difficulty doing so.
So he just wants us to be poorer. Whether other countries become richer is a decided afterthought, and most likely he'd prefer they did not in fact become richer at all, because less economic activity overall equals less carbon dioxide ("The Invisible Killer").

Thanks to BryanR.

posted by Ace at
02:29 PM
|
Access Comments