« White House Politely Declines to Express Support in Van "Astronaut" Jones
Bonus: Charles Johnson's Dan Rather Moment
|
Main
|
Michael Lerner: I, Too, Never Authorized That My Signature Be Included With All These "Nut Cases" Suggesting a Bush Conspiracy Behind 9/11, And Yet Here I Am Suggesting the Same Thing in My Own Words »
September 04, 2009
Howard Zinn: I Never, Ever Signed a Petition Claiming Bush Had Foreknowledge of 9/11; And Yet Here I Am Writing on the 911Truth.org Website That Bush Had Foreknowledge of 9/11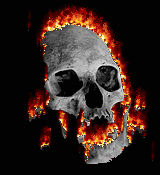 As Charles Johnson wisely notes: Truthers lie.
Politico is flacking for Van Jones by "reporting" that fellow Truther signatory Howard Zinn is rushing to Van "Astronaut" Jones' defense, claiming he (Zinn) was "misled" about the petition. Thus, by implication, bolstering "Astronaut" Jones' claim that he was misled.
Correction: Actually Zinn doesn't say he was "misled," not exactly. That's Charles Johnson's gloss ("lied to") on the statement. The actual staetment is thus:
"I did not sign a statement suggesting that 'Bush had prior knowledge.' I signed a statement calling for an investigation."
This can be taken two ways:
1. He's claiming an actual bait and switch, induced to sign one petition, then horrified to see his signature appended to a different one. (The Charles Johnson interpretation.)
2. He's merely disputing what the petition means. He's claiming it's just a call for investigations, not a suggestion that Bush had foreknowledge of 9/11 (or that Bush premeditated 9/11). (This is Ben Smith's belief.)
Well, either way, Charles Johnson loses. If 1 is intended, then Zinn is lying, because he had endorsed Trutherism months earlier on the 911Truth.org website itself. One does not need to be tricked into endorsing what one has already endorsed in one's own words.
If 2 is intended, Zinn isn't claiming he was mislead at all, and this helps Astronaut Jones not at all. Zinn is also lying in his revisionist characterization of the petition, because it's both a call for investigations and a strong suggestion that "Bush Knew."
In fact, it should be noted that Zinn is doing exactly what Jones is attempting to do: Having signed a petition clearly aligning himself with the craziest conspiracy theorists imaginable, he's now claiming he either didn't understand the petition or otherwise failed to pick up on its diamond-clear-and-diamond-hard insinuations.
But this is to be expected; I have it on no lesser authority than Charles Johnson that Truthers lie. Especially about being Truthers, and especially when caught in the spotlight.

...
Why the rush to credit Truther Howard Zinn and Truther Van "Astronaut" Jones as the lone truth-tellers among the lying Truther crowd?
To protect "Astronaut" Jones, of course.
But is Zinn's defense credible?
Here's Howard Zinn, endorsing Trutherism on the 911Truth.org website, praising a Truther book, in May 2004.
And yet, Charles Johnson spins, he needed to be "lied to" to induce his signing of their petition.
Whether one views the 9/11 "terrorist" attacks as blow back, a wake-up call, or an unjustified outrage, they have deeply affected the American psyche and our attitudes toward war, the future, and the world. As a historian trying to understand this phenomenon, I tend to view the government's behavior, before and after 9/11, in the context of its leaders' past actions.

Before 9/11, Bush's inner circle of neoconservative advisors proclaimed the need for a dramatic expansion of U.S. military might entailing "full spectrum dominance" over all other nations and regions (including outer space), long term petro-resource control with permanent Middle East bases, and a preemptive First Strike policy against recalcitrant states. In September 2000, however, the neocon's flagship think tank, the Project for a New America Century, warned that this "process of transformation, even if it brings revolutionary change, is likely to be a long one, absent some catastrophic and catalyzing event - like a new Pearl Harbor."

After 9/11, this administration systematically nurtured the fear of further homeland attacks to justify its own assaults on constitutional rights as well as social and environmental programs that protected "the people" but fettered corporate power and control.

David Ray Griffin's book "The New Pearl Harbor — Disturbing Questions About The Bush Administration and 9/11" asks "Were these tragedies simply the result of unprecedented failures and incompetence as the government maintains, or were there elements of foreknowledge and implicit welcome involved?"He attempts to answer this question, reviewing the facts, studying other possible interpretations of these facts, and observing the breakdown of the official story over time.

Griffin's status as a renowned theologian and his systematic approach to the documented evidence lend this work unique importance and authority. Although still shunned by the mainstream media, his book has already encouraged many thousands to debate the case for possible government complicity and at the very least to demand a full, transparent and truly independent public inquiry.

Democracy requires citizen vigilance, informed debate and official accountability. In that spirit, David Ray Griffin's book deserves to be widely read.
But we are to take the word of a Truther ("Truthers lie") when he covers for a fellow Truther in claiming the petition means something other than what it plainly means.
Even though he goes just as far as the Truther petition in his own words.
Skull: I'm not really thinking this warrants the skull, exactly, but this Howard Zinn claim is getting such media traction from those who want to believe that I thought I would highlight the fact that it's, you know, a lie and everything.
Truthers lie.*

* As Charles Johnson sagely observed.
By the Way: Zinn's endorsement of Trutherism was posted May 2004, three months before the September 2004 petition he claims he was "misled" into signing.
Sent: Ben Smith is not a bad guy, really. At least he's not dismissive or condescending.
But he did break this supposed story of Zinn now claiming he was "misled."
Well, I sent him Zinn pushing Trutherism on the organization's own website, three months before what I will term The Great Misleading.
So we'll see if this makes it onto the Politico.
It Did: Sorta. Weakly.
Zinn claims that Ben Smith misrepresented the petition he signed... though we can all see what it said, and it's not what Zinn claims:
Zinn sent me a curt email in response to a question of whether he'd intended to suggest Bush's complicity in the attacks: "I did not sign a statement suggesting that 'Bush had prior knowledge.' I signed a statement calling for an investigation."
So he is claiming, by implication, that the petition he signed is not, in fact, the petition as published. The petition he signed "merely" called for an investigation (question: Into what, precisely?), and he knows nothing about this petition suggesting bush had foreknowledge of the attack, or planned it.
But that doesn't square with the facts. Zinn was a booster of all things Truther and he hardly needed to be so duped into endorsing a petition that substantially recapitualted what he had written by his own hand.
Remember: Truthers lie. 1
FOOTNOTE 1: See Johnson, Charles, "Towards a Hermeneutic Exploration of the Relative Truth-Telling Tendencies of Truthers," pg. 357-359 et seq., Harvard University Press, 2009.
Note: I'm leaving that last part up, though I've recast the dispute above, in the "Correction" section. There are two ways to take Zinn's statement; one helps Jones but is plainly a lie; the other doesn't help Jones and is also plainly a lie.
Either way, it's a lie, and Jones is not helped.

posted by Ace at
03:19 PM
|
Access Comments