« Overnight Open Thread - (genghis)
|
Main
|
Self-Righteous Drivers Are Bad Drivers »
July 20, 2009
Mine Resistant Ambush Protected
Not new, they've been in production and rushed into theater since 2007, but I recently had an opportunity to listen to the intelligence officer of an armored cavalry regiment talk about their latest deployment in Iraq. He mentioned having these in the inventory this time around saved lives.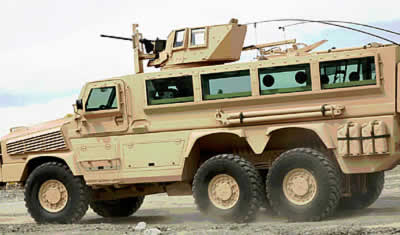 They're heavily armored, built around a V-shaped hull that deflects the blast of a mine, which minimizes damage to the vehicle and protects the crew. They've been so successful the DoD recently placed an order for 5,200 more. There are currently 9,500 in Iraq and 2,600 in Afghanistan.
Here's a video of one being hit by an IED. Listen to the radio chatter;
That is a much better outcome than it would have been with an armored Humvee.
More stuff here.

posted by Dave In Texas at
09:22 PM
|
Access Comments