« Checkmate? AMA Endorses
Bipartisan Deal Close?!?
CBO Chief: Obama's Cost-Saving Health Care Reforms Will, Um, Increase Costs
Update: Bill Would Outlaw Private Insurance?
|
Main
|
Joe "The Sherrif" Biden: "We Have to Spend Money to Keep from Going Bankrupt" »
July 16, 2009
Obama's New Science Czar: Compulsory Abortions a la China are Perfectly Constitutional, and, Indeed, Desirable Under Certain Conditions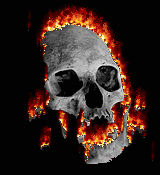 Zombietime has images from John Holdren's entries on a book on population control. He wrote this with Paul and John Erlich; Erlich was the big "Population Timebomb" guy in the seventies, who then moved on to the "Global Freezing Timebomb" before finally settling on the "Global Warming Timebomb."
Guy likes timebombs.
The book has all three men listed as co-authors. It does not appear to be the sort of book where one man writes one article, another writes another, etc. They share joint authorship and joint responsibility for everything contained in it.
Indeed, it has been concluded that compulsory population-control laws, even including laws requiring compulsory abortion, could be sustained under the existing Constitution if the population crisis became sufficiently severe to endanger the society.
And this is fun:
In today's world, however, the number of children in a family is a matter of profound public concern. The law regulates other highly personal matters. For example, no one may lawfully have more than one spouse at a time. Why should the law not be able to prevent a person from having more than two children?
It's amazing to me the Constitution is so protective of a woman's right to terminate a pregnancy and yet has so precious little about her right to carry a baby to term.
Did anyone say scary fascist Orwellian state? Yeah, Holgren did, actually.
Adding a sterilant to drinking water or staple foods is a suggestion that seems to horrify people more than most proposals for involuntary fertility control. Indeed, this would pose some very difficult political, legal, and social questions, to say nothing of the technical problems. No such sterilant exists today, nor does one appear to be under development. To be acceptable, such a substance would have to meet some rather stiff requirements: it must be uniformly effective, despite widely varying doses received by individuals, and despite varying degrees of fertility and sensitivity among individuals; it must be free of dangerous or unpleasant side effects; and it must have no effect on members of the opposite sex, children, old people, pets, or livestock.
In case you're wondering who, exactly, would do all these joy-joy things, never fear; he proposes a "Planetary Regime" to which all countries have ceded "some" sovereignty which will be an armed force capable of forcing its policies on the entire earth.
So... nothing worrisome there.
Ah, but someone might say, "sufficiently severe" might refer to Soylent Green type scenarios where people are literally dying of starvation and rioting over food-trucks.
No: His definition of "severe" is.... well, we've already passed it in this nation alone.
Holdren's track record shows a trend of alarmist viewpoints on scientific issues, including a statement made in 1973 that the U.S. population of 210 million at the time was "too many, and 280 million in 2040 is likely to be much too many." In response, Holdren recommended "a continued decline in fertility to well below replacement should be encouraged, with the aim of achieving [zero population growth] before the year 2000."

The current U.S. population is approximately 304 million.
He was talking this up when he feared the US might one day exceed 280 million persons, and now we're at 304 million.

Breaking news? No, he was already asked about this in committee by David Vitter. Assuming this is the first time you're hearing of it (as it's the first time I'm hearing of it*): Congratulations, MSM, on successfully burying yet another story.
* Actually I read the sluglines in my email box last week but dismissed them as very unlikely. Surely someone was misinterpreting, I thought, as I scrolled past them.
This despite the fact that Zombietime was named as the author and I know that he (or she?) is damned careful and reliable. But still -- No way, I thought.
Surely if there was anything here there would be a controversy about it in the MSM. Or on FoxNews, at least.
Shows what I know.
"Science:" Obama claims that we can't query this guy about his vile beliefs because that would, somehow, reduce free scientific inquiry.
This is nonsense that these bastards keep insisting on. If it's "science," you can't have an opinion.
This is not science. This is policy prescription. The scientific aspect of the paper would consist of projections of future world population growth and the planet's capacity (or incapacity) of handling that growth. We are not discussing that scientific speculation here: We are discussing his politics and and his policy prescriptions in addressing that scientific speculation.
I would think obvious to a "constitutional scholar" like Obama that Holgren's musings about whether forceable abortions were constitutional or not was not "science," but in fact, you know, an opinion on constitutional law and sound policy.
Science tells you what is, or what is possible. Politics is about what will be done in response to what is or what may be coming. And politics is obviously not coterminus with science: Politics embraces other considerations such as the law (is it really allowable under the Constitution to force abortions on women, especially given the "freedom of sexuality" right "discovered" in Roe and associated cases), ethics, and, of course, morality.
As the Freakonmoics guy noted, controversially, some years back, it may be that Roe v. Wade caused a drop-off in the crime rate, and consequently an improvement of the lives of everyone who wasn't aborted; that doesn't mean that "science" dictates we start forcing abortions on mothers likely to give birth to or nuture criminals. The observation the Freakonomics guys made was one of science (or at least the soft science of econometrics); any policy prescription addressing that is no longer "science" but a political position.
And yeah -- we're allowed to revolt at the suggestion that we forceably abort poor (and, let's face it-- majority black and Hispanic) babies in order to achieve an otherwise unobjectionable good.
Because of, like, morality and the law and stuff.
"Science" does not end the discussion, as Obama insists. It only begins it.
Incidentally... Yeah, as usual, these rat bastards were completely wrong on the "science." Completely wrong. 180 degrees wrong. Not even wrong, so far off the mark were they.
It appears these guys are willing to believe in any doomsday scenario so long as it gives them justification for slaughtering millions or even billions of human beings.
But of course we can't question him about this: That would retard the free and open inquiry of science.
Sort of like the in-house firing of the EPA guy who questioned the scientific evidence supporting global warming.

posted by Ace at
04:32 PM
|
Access Comments