« Jonah Goldberg to Sarah Palin: Do Your Job and Do Your Homework
|
Main
|
In Other News...South Carolina Has a Killer on the Loose »
July 03, 2009
SARAH PALIN RESIGNING JULY 25th
Breaking: Sarah Palin Will Not Seek Re-Election as Governor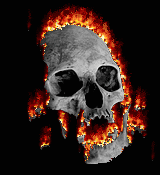 Her big statement, tipped by GOP sources.

[DrewM]...She's resigning at the end of the month. Wow.
[Ace] And that is that.
It's over. You can't resign from a governorship and then run for higher office. Barring some strong reason, like needing treatment for cancer.
Correction: I [ace] added the headline that she was turning over power to her lieutenant governor, right now. Either I didn't understand the snippet I heard or FoxNews had it wrong initially.
It seems wrong. She's turning over power in three weeks.