« Two IGs Investigating "Sensitive" Matters Fired; Third One Put on Short Leash;
"Top White House" Lawyer Tells Baffled Republicans That Walpin Firing Was "An Act of Political Courage"
|
Main
|
Related? US Tracking North Korean Ship Suspected of Carrying Missile, Possibly Nuclear Technology »
June 18, 2009
Gird? Check
Your? Check
Loins? Double-Check!
North Korea Tests Young, Inexperienced, Confused and Disoriented President By Threatening Missile Launch on Hawaii on July 4th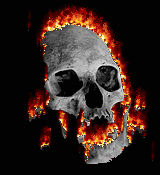 It permits -- nay, it demands -- a strongly-worded letter and a serious diplomatic snubbing.
North Korea may fire a long-range ballistic missile toward Hawaii in early July, a Japanese news report said Thursday, as Russia and China urged the regime to return to international disarmament talks on its rogue nuclear program.
Ah, Obama. Seems like the North Koreans have him figured out.
Pity Americans weren't so prescient.
Admission: I have to admit that in some ways I was interested in seeing the effect of Obama's blase attitude towards North Korea.
North Korea likes to threaten and bluster to get concessions and extort money from the West. To some extent, acknowledging the dangerous nature of the regime plays into its hands, because once a president acknowledges the threat as serious, he is forced to act, and at some point he's forced to resolve the issue.
As with Bush: Ultimately he had to "resolve" the issue, and wound up granting some concessions in exchange for -- supposedly -- the Norks shuttering some nuke-fuel plants temporarily.
Hardly a major reward in return. The North Koreans have not respected a single promise they've ever made. They're blackmailers, and a blackmailer is only appeased by a payment until he needs money again.
So I was curious to see if simply pretending North Korea didn't exist would have the same effect that ignoring a crying baby has -- eventually the baby learns that crying does not bring mommy rushing in, and stops with all the racket.
I didn't think Obama's "Don't worry, be happy" policy would work, but I did think there was a small chance it would, and while I wouldn't have favored it myself, I was interested to see if his "close your eyes and wish the monsters away" strategy might actually wind up having a positive effect.
But that does not seem to be the case. The other possible outcome -- that North Korea would escalate its bluster into actual threats of war and actual acts of war -- seems to have occurred.
If North Korea does this -- indeed, if they continue merely threatening to launch missiles at or near the US -- I cannot imagine that the US response can be less than a full shock-and-awe decapitating strike on the entire North Korean military, government, and command and control apparatus. 72 hours of bombing every government building, every military HQ, and every artillery piece into oblivion.
But it's now the Age of Obama, so I guess I'm going to have to begin imagining that North Korea can shoot missiles at the US with impunity.
Flaming Skull: This is more important than the last article. So I'm giving this one the skull.

posted by Ace at
02:14 PM
|
Access Comments