« Top Headline Comments 05-26-09
|
Main
|
Evidence That Obama Picked the Chrysler Dealerships to be Closed? »
May 26, 2009
Obama Picks Sonia Sotomayor for Supreme Court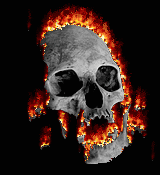 Just what the headline says. He picked an activist who believes that the courts are where policy is made. Of the serious contenders (in other words, not counting Jennifer Granholm or Janet Napolitano), Sotomayor was the worst of the bunch, with a reputation for unbecoming conduct for a judge and antagonizing lawyers.
More to come.
Liberal, liberal, liberal: Sotomayor would be the first Hispanic Supreme Court Justice (not counting Benjamin Cardozo). This has been her major selling point all along. Not her judicial acumen; not her skill at negotiating with her colleagues (more on this later); not her qualifications for the job. Rather, her ethnicity and her sex are her only qualifications and the only reason she was on the list.
Obama and his fellows will crow that she is an historic pick because she will be the first Hispanic person on the Court. As I said above, except for Benjamin Cardozo. Why doesn't he count? A couple reasons: first, his family hailed from Portugal, whose people are not always included in the concept of Hispanic-ness. Second, and much more importantly, the geography and the name don't matter to these people. For the Left, to be Hispanic means having embraced a certain worldview or come from a certain victim class. As Justice Thomas has been derided by the Left for being less than a "true" black man, so Cardozo is disregarded as Hispanic because he certainly wasn't a victim and the modern Hispanic worldview didn't exist back then.
Besides, the Cardozo thing gets in the way of Obama's big day. He's going to announce the first Hispanic justice, dammit, or he's gonna take his toys and go home. Facts must fit the narrative, ergo Sonia Sotomayor will be the first Hispanic Supreme Court Justice.
Still more to come.
Quotas and Racism: I've been sitting on this for a while--actually, I've been trying to write some coherent thoughts about it--but now is the time: Sonia Sotomayor embraces quotas, the inherently "better" wisdom of Latina women over white men, and labels state judiciaries as sexist. Seriously now, click that link. Morgen at Verum Serum continued to dig through Sotomayor's past and found a disturbing speech on race and sex which Sotomayor gave in 2001.
I've read the whole thing and it is worse than the excerpts he provides. I read it mainly to be sure the excerpts weren't taken out of context. They weren't. She has a casual bias against state judiciaries. It is a FACT for her that state judges discriminate against women. The obvious question (and this is one that we must encourage Senate Judiciary to ask her): if she believes that state judiciaries are statistically biased against women, how can she ever approach a case involving a woman which comes out of a state court without prejudice? She has already declared that she has no confidence in state judges, is she planning to recuse herself from every case which comes out of the state courts?
Identity groups: Sotomayor also believes in "special knowledge" gained merely by membership in particular identity groups. She claims two groups: Latinos and women. She believes that both identities give her special powers to see the truth or to reach justice. For Sotomayor, it's not that white men cannot reach the truth, it's that they haven't worked hard enough on their "experiences and attitudes". This is from her speech, an excerpt not included by Morgen at the link above; she's talking to men in the audience now:
For men lawyers, what areas in your experiences and attitudes do you need to work on to make you capable of reaching those great moments of enlightenment [inherently belonging to minorities] which other men in different circumstances have been able to reach.
Sadly, like many of Sotomayor's written opinions on the Second Circuit, she never answers the question. She's just "consciousness raising" by accusing men of having innate bias against other identity groups. In a way this is a reversal. Leftists often praise minorities for having to overcome "special disabilities" (e.g. being born black, see affirmative action). She's just flipped it around: now you white men have to overcome a "special disability", your bigotry!
The take-away from this speech is that Sotomayor believes that some individuals are better than others merely by fact of the identity group to which they belong. There is nothing more abhorrent to our Constitution and the ideals of our democracy. Such divisions are supposed to be legally irrelevant. We should not be elevating such a small-minded woman to the highest Court.

posted by Gabriel Malor at
08:44 AM
|
Access Comments