« Punish the Real "Torture" Culprits
|
Main
|
Jack Kemp, RIP »
May 02, 2009
Patterico v. Perez Hilton...It Is On!
Obnoxious little shit Mario Lavandeira (aka Perez Hilton) is trying to stifle debate (what a surprise) by having Youtube remove an ad from a pro-marriage group that includes a few seconds of his tantrum insulting Miss California for having the temerity to defend a definition of marriage which is only about 5,000 years old (+/-).
Patterico has had enough of these fools who don't understand the concept of fair use in a free society and uploaded the ad to his Youtube account.
If Hilton sends me a DMCA takedown notice, I'm going to fight it — and I may sue him. I have never seen a clearer example of fair use in my life.
Check out his post to see why the use of Lavandeira's words clearly falls under the umbrella of fair use.
Nice. Very nice.
You know what this post needs? A Miss California in a bikini picture.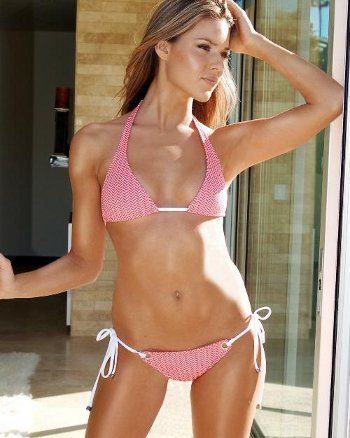 You're welcome.

posted by DrewM. at
02:37 PM
|
Access Comments