« Top Headline Comments 04-16-09
|
Main
|
Finally: GE Warns MSNBC About Bias »
April 16, 2009
Have you Mentored a Lobster Trap Today? More 'Stimulus' Fun*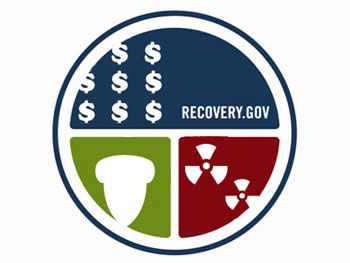 It's now been over two months since the American Recovery and Reinvestment Act was passed. According to the president, here's what the act was supposed to fund:
The American Recovery and Reinvestment Act is an unprecedented effort to jumpstart our economy, create or save millions of jobs, and put a down payment on addressing long-neglected challenges so our country can thrive in the 21st century.
My hometown paper has an article that discusses how your tax dollars are being spent in Maine: Retrieving lost lobster traps.
Yes, really.
Fishermen and lobster industry regulators have accepted such gear loss, but the slow accumulation of lost traps on the bottom has attracted the interest of officials because of the potential impact the traps could have on underwater habitat. Though lost, traps can continue to catch lobsters that eventually die because they cannot get back out.

To deal with the problem, the State Planning Office is proposing to use federal stimulus money to pay for a $2.3 million, 18-month project that would retrieve some of these lost traps from the ocean depths. The federal National Oceanic and Atmospheric Administration is expected to announce next month whether it will fund the project, which would run from May of this year through October 2010.

State officials say they do not know how many lost traps are in Maine waters but they do know how many replacement tags they issue each year. Each year lobstermen in Maine are allowed to buy up to 800 tags apiece, which they then fasten to their traps to identify themselves as the owner of the gear.

Carl Wilson, chief lobster scientist for the Department of Marine Resources, said Tuesday that to make up for lost traps, the department allows fishermen to replace 10 percent of the number of tags they buy each year. DMR sells about 3.2 million trap tags annually, he said, so with that 10 percent replacement figure, it could be estimated that 320,000 traps are lost every 12 months. Over a few years, that quickly would add up to millions of traps littering the ocean bottom.
The federal government: stimulating the economy one rescued sea-cockroach at a time.
Unbelievably, that's not the worst of it. If you really want to see what sorts of projects this administration deems 'stimulus,' wander over to Grants.gov and click 'Recovery Act Opportunities.' Below the fold, a taste:
Unfortunately, any direct links to the grant opportunities at grants.gov expire after a few hours, so here's the names and basic descriptions of the available cash.
Your cash.
First, there's the Recovery Act National Youth Mentoring Program. A worthy program, but stimulative?
Under this solicitation, the Office of Juvenile Justice and Delinquency Prevention will be making awards to support local organizations that develop, implement, or expand local mentoring programs leading to measurable, positive outcomes for at-risk youth. This program furthers the Department's mission by enhancing the capacity of local mentoring programs to develop and implement mentoring strategies to reduce juvenile delinquency and prevent violence.
Then there's the 'Research to Address the Heterogeneity in Autism Spectrum Disorders (R01)'
This NIH Funding Opportunity Announcement (FOA), supported by funds provided to the NIH under the American Recovery and Reinvestment Act of 2009 (Recovery Act or ARRA), Public Law 111-5, solicits applications for the following topic areas relevant to research on the heterogeneity of Autism Spectrum Disorders (ASD): Measurement development, Biomarkers/biological signatures, Immune and central nervous systems interactions, Genetics/genomics, Environmental Risk Factors, Model development, Treatment and intervention, and Services research.
And finally, this seems like a very good project, but again, how does this stimulate the economy?
Program Overview The OVW Recovery Act Tribal Domestic Violence and Sexual Assault Coalitions Program (Recovery Act Tribal Coalitions Program) provides much needed resources for organizing and supporting efforts to end violence against Indian women. These coalitions can help meet the goals of the Recovery Act through the technical assistance they provide to member programs.
As the initial enthusiasm fades post-Tea Party, we should call our senators and representatives and ask them how exactly these programs will help pull our economy out of its current slump. Talk to your independent friends and neighbors about where this money is going. It would be great to see Rush Limbaugh, Sean Hannity or Glenn Beck devote 15 minutes of their shows each day to simply discussing projects in the stimulus package that have nothing to do with improving the economy and pointing out the specific waste.
Obama is out every day mouthing pretty rhetoric about 'investment' and 'opportunity.' Let's not let him control the message with falsehoods when we've got tangible facts on our side.
*Thanks to Mama AJ for the title idea.
Cross posted at the Greenroom.

posted by Slublog at
08:34 AM
|
Access Comments