« Toomey Is Up And Running
|
Main
|
Powerful, Potent, Passivity »
April 15, 2009
An AoS Tax Day Public Service Announcement
It's all about the bipartisanship love here at the HQ, so we've agreed to let Treasury Secretary Tim Geithner have a moment to talk to you about taxes. Remember, he's in charge of the IRS.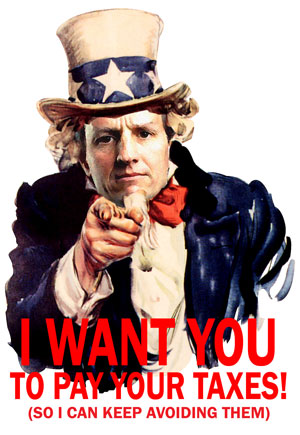 If you have an Tea Party stories, this is a good place to share them.
Also, Patterico asks, "Today, Tea Parties. What Tomorrow?" Any thoughts?
As always, Slushop courtesy of The Man, The Myth, The Legend...Slublog.

posted by DrewM. at
11:47 AM
|
Access Comments