« Christopher Hitchens, Willaim Lane Craig Debate Existence of God
|
Main
|
Finally: Obama, the Movie »
April 08, 2009
Here We Go....Somali Pirates Hijack American Flagged Ship, 20 US Citizens On Board UPDATED: Crew Has Regained Control Of The Ship.... 2nd Update: Not So Fast, Captain May Still Be Held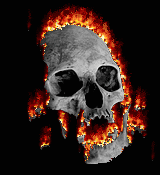 Above the original post update:
The US crew of a ship hijacked by pirates off the coast of Somalia has retaken control of the vessel, according to Pentagon sources.

Unnamed US defence officials said one pirate had been captured by the crew of the Danish-owned Maersk Alabama, which was seized earlier in the Indian Ocean.

The status of the other pirates was unknown, but officials said they were "in the water".
FNC says the crew has control of the ship and captured one of the pirates. Thomas Jefferson emailed to say, "Fuck yes!"
UPDATE 2: FNC is saying the captain of the ship might still be held hostage. There's a lot of uncertainty right now.
Original post:
Given all of the ships that have been hijacked recently, this was just a matter of time.
Somali pirates hijacked a U.S.-flagged, Danish-owned container ship on Wednesday with 20 American crew on board in a major escalation in attacks at sea off the Horn of Africa nation, officials said.

Andrew Mwangura, coordinator of the Mombasa-based East African Seafarers' Assistance Program, told Reuters the 17,000 ton Maersk Alabama had been seized off Mogadishu far out in the Indian Ocean, but all its crew were believed to be unharmed.
So far it seems the pirates have been interested in the big payout and I don't think they've killed anyone (though I'm not 100% sure of that). Here's hoping the Americans are safe and freed soon.
Over to you Mr. President. And just a bit of free advice, I don't think the pirates are going to accept a DVD box set, a couple of trinkets from the White House gift shop and iPod with your greatest hits as part of the ransom.

posted by DrewM. at
12:18 PM
|
Access Comments