« Michelle And Carla
|
Main
|
Census Head to Use "Community Organizing" Groups to Count (or... "Count") Illegal Aliens »
April 03, 2009
BREAKING: Shooting And Hostage Situation At Immigration Center In Binghamton, NY
Update: Semiautomatic Weapons Hunt Begins; Report That Gunman Has Taken His Own Life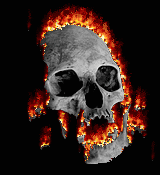 A gunman entered an immigration services center in downtown Binghamton on Friday, injured at least six people and took as many as 41 hostages, officials said.

Mayor Matthew Ryan told the Binghamton Press & Sun Bulletin that there was a hostage situation involving a gunman with a high-powered rifle.

The FBI was sending hostage negotiators and an evidence response team to the scene, said a law enforcement official who spoke on condition of anonymity because the situation continued.

The newspaper reported 41 hostages in the building of the American Civic Association and said apartments were being evacuated.
FNC is saying there's some reports of multiple gunmen. Obviously a dangerous and fluid situation, so initial reports can be confused.
The building that was attacked is the American Civic Association which is described as:
Assists immigrants and refugees with immigration and personal counseling, resettlement, citizenship, family reunification, interpreters, and translators. Fosters cross cultural understanding for the entire community.
The piece of shit who did this had a plan.
A law enforcement official says the gunman entered the building firing after blocking the back door.

The official says the gunman used his car to barricade the rear door of the building and then entered through the front. The official spoke on condition of anonymity because the situation continued.
FNC says 13 dead but no one really knows yet.
"Semiautomatic Weapons:" [ace] The drumbeat begins anew. A Fox reporter noted that the high number of casualties didn't necessarily mean the gunman was armed with an automatic weapon, but could be a (sinister pronunciation) semiautomatic weapon, which, he told us, was the weapon of choice in these sorts of handgun crimes. He did not go on to inform us that most handguns were now semiautomatic.
So get ready for it again: The talismanic invocation of "semiautomatic weapons" as if they're close cousins of Uzis and AK-47s.
Report: Gunman takes his own life? Update: Yes, seems so. Fox played a radio call from a cop saying so.

posted by DrewM. at
02:15 PM
|
Access Comments