« Congress Democrats attack small farms and roadside produce stands
|
Main
|
"Super Laser" Fully Operational at Last (genghis) »
March 30, 2009
Overnight Open Thread: "Game Design Challenge: Create a Game About Your "First Time" (genghis)
It's old (from last Friday) but CNN posted a CNET story about the annual Game Design Challenge. Read on for details.

"SAN FRANCISCO, California (CNET) -- In an industry dominated by men, leave it to women to come up with the winning idea in a contest to create a concept for a video game about losing one's virginity. On Wednesday, at the Game Developers Conference here, the two-woman team of Heather Kelley and Erin Robinson won the Game Design Challenge with just 36 hours of preparation, while their competitors had weeks to come up with concepts for a game about "your first time." This was the sixth straight year of the design challenge, hosted annually by New York-based game developer Eric Zimmerman. The contestants are generally top-tier game designers like two-time winner and Spore and The Sims creator Will Wright, Deus Ex lead designer Harvey Smith, or 2008 winner and Leather Goddesses of Phobos creator Steve Meretzsky. The contestants are generally given several weeks to come up with a concept for a game based on some sort of unusual challenge posed by Zimmerman. Past themes have included a game about love, a game based on the poetry of Emily Dickinson, and a game that could win the Nobel Peace Prize."
At least this year's challenge was more interesting. Well, to a few of us that is. Most here aren't familiar with the concept of "getting laid," but it's a real circumstance that occurs in the outside world, beyond the safe and warm confines of AoSHQ. I know, I know…it's a frightening thought, but just think of this place as the online equivalent of living in your parents' basement. And most of you don't even have to imagine that scenario.
"Kelley began by explaining that her game would commence with the player having to pick an outfit for a date that was intended to conclude with their deflowering. It would have to be the least complicated outfit possible, she said, nothing with zippers that get stuck, or too many buttons or ties."
So it's good to see that these young innovators have come up with a new game that could possibly lead to carnal knowledge. I'm sure it'll proudly take its place in the pantheon of such games as Spin-The-Bottle, Strip Poker and Twister (well, naked Twister that is). And if you don't fly in that direction? You can always fall back on the penultimate game specifically designed to ensure that you never get any: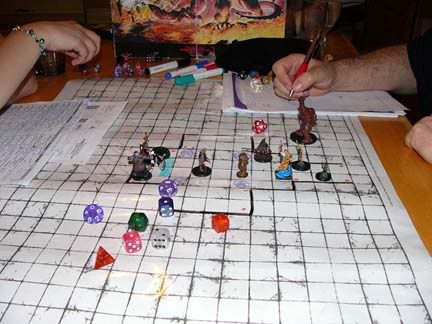 The male version of the chastity belt
Notice: Posted by permission of AceCorp LLC. Please e-mail overnight open thread tips to xgenghisx@gmail.com. Otherwise send tips to Ace.


posted by xgenghisx at
11:01 PM
|
Access Comments