« Overnight Open Thread: A Timely Civics Lesson? (genghis)
|
Main
|
Top Headline Comments 03-20-09 »
March 19, 2009
Obama On Leno
What's more retarded? Making a Special Olympics crack or saying Geithner is doing a heck of a job?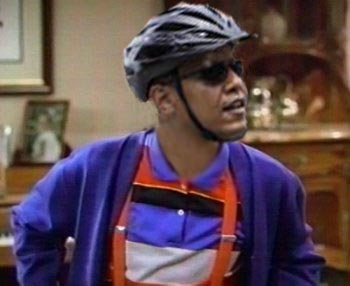 Gabe had the White House spin in his thread below but in case you missed it, here it is.
"The president made an off-hand remark making fun of his own bowling that was in no way intended to disparage the Special Olympics," White House deputy press secretary Bill Burton said.
Anybody but brain dead Democrats and members of the JurnoList (there's a Venn Diagram with perfect overlap) buying that crap?
This is so disgusting. It's not healthy for a republic to have a pop star as President.
In fairness, Leno asked a good question...isn't it wrong to pass a tax bill aimed at a group of unpopular people. Obama kind of ignored it and went on to talking points about raising taxes (the idiots in the audience clapped).
Then he asked something stupid about sending people from Merill Lynch to jail.
Oh well.
Another Retard Joke [ace]: Two retard jokes in one night. Brilliant.
h/t Someone.

Below...about the only thing John McCain got right last year.

posted by DrewM. at
10:53 PM
|
Access Comments