« Obama Ends 9/11 Policy Allowing Pilots to Carry Guns
|
Main
|
Obama's Teleprompter Gets Another Victim »
March 17, 2009
Defense Sec. Gates Ready To Announce Weapons Cuts
Because Lord knows, we wouldn't want to create or save any jobs in an industry that actually employs Americans, what with this whole recession thingy going on.
Thank goodness Secretary Gates is marshalling all his credibility, getting ready to take on the apparently very difficult job of helping Obama overcome criticism.
As a former CIA director with strong Republican credentials, Gates is prepared to use his credibility to help Obama overcome the expected outcry from conservatives. And after a lifetime in the national security arena, working in eight administrations, the 65-year-old Gates is also ready to counter the defense companies and throngs of retired generals and other lobbyists who are gearing up to protect their pet projects.
Tough job for a tough guy.
For a palate cleanser, how about a little war porn, for old times sake?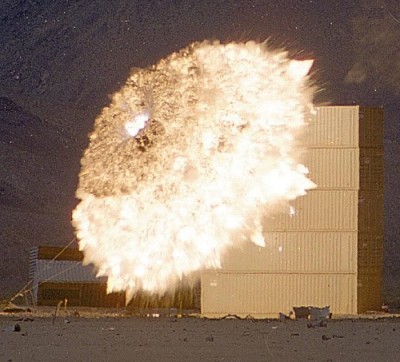 I don't even know what the hell this is. But I want one.
Pic courtesy of Kevlarchick, who, knowing this is a very smart military blog, sent a few links to more, here, and here. I've seen some of em, not all of em.

posted by Dave In Texas at
08:10 PM
|
Access Comments