« Another Great Craigslist Ad
|
Main
|
Overnight Open Thread. Are you Stimulated yet? (genghis) »
February 05, 2009
John "The Impaler" Sharkey, Self-Described "Vampyre", Arrested for Harassing A Teenage Girl
And yet he seemed so normal...
Sharkey, who calls himself the "The Impaler," ran as the Vampyres, Witches and Pagans party candidate for Minnesota governor in 2006, when he listed Princeton, Minn., as his address.

The criminal complaint says he was running for president in 2007 when the 16-year-old Rochester girl wrote a message of support on his MySpace page. She told police they began dating online, and the threats began when she tried to break off the relationship.
How did she try to break off the relationship? She tried to out-crazy him.
She told police that "in a desperate attempt" to get him to leave her alone, she had e-mailed him that she was a member of an elite vampire hunter society and that continuing their relationship would put him in danger.
Surprisingly, that didn't work. And because "vampyres" just won't take shit off a 16 year old girl or a county prosecutor, he kept writing letters to her parents, kept calling her, told a cop he needed to "drink human blood for strength" and threatened to sue the county attorney's office.
I don't understand what Minnesotans didn't like about him. He would have been an awesome governor.
UPDATE: "someone" provides teh backstory:
4 Holy crap, the original posts on this are three years old now!

You did remember those, right Dave?

Posted by: someone at February 05, 2009 12:14 AM (1wXl7)
Sure, I remember them. I also remember he was a snappy dresser too, a politician sure, but not some pussy who was afraid to take a fashion risk every now and then.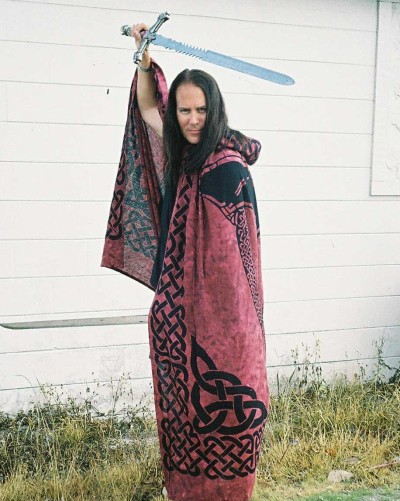 "Vote for Me or I'll Call Your Daughter"

posted by Dave In Texas at
12:08 AM
|
Access Comments