« Because I Can
|
Main
|
112 People Have Something to be Thankful For this Christmas »
December 21, 2008
Sunday Morning Football Stuff
Kinda. They done blowed up the RCA Dome.
The music at the end sounds like something from a 60s cop show but I can't put my finger on it. Anybody?
Also still time to get your Sunday picks in. I'm off to go smoke cigarettes in the church parking lot.
UPDATED: forgot the cheerleader.
I don't think this is today's uniform though in Foxboro.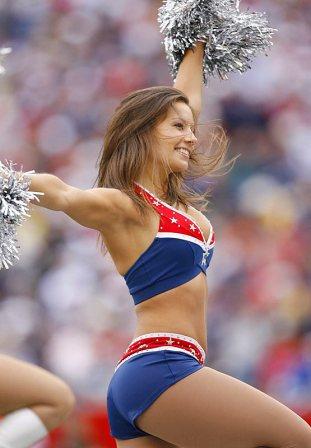 posted by Dave In Texas at
09:03 AM
|
Access Comments