« 40 Top TV Show Themes
|
Main
|
Coleman Might Actually Win Recount »
November 26, 2008
Breaking: Major Terror Attacks In India UPDATE: Death Toll Increased And Fighting Continues REPORT: Americans Held Hostage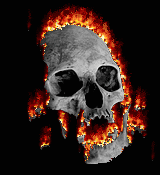 55 Back to 80 dead and 200 wounded seem to be the most common figures at the moment (3:10 eastern) but it seems likely both will go up.
Top anti-terrorist cops have been wounded or killed. The army and navy have been put on alert to help the overwhelmed local cops and national anti-terrorist troops are moving in.
Heartbreaking...Indian news is showing the city's top anti-terror squad cop gearing up to go in. Minutes later he was dead. All too reminiscent of the photos of NYC cops and firefighters going to their duty and save others only to be killed by sub-human terrorists.
Awful, just awful.
Indian Network News Stream (thanks to Benson)
The reporter at the IBL stream (India TV network) just said that gunmen at one of the hotels attacked specifically demanded room numbers of Americans and that Americans are being held hostage.
It's 1:30 in the morning there and this has been going on for hours. It's obviously a chaotic situation and lots of information may not pan out but that's what they are reporting now.
Westerners definitely are targets.
Two terrorists carrying guns tonight took 15 people, half of them foreigners, hostage on the roof of the luxury Taj Hotel, one of the hostages who managed to escape said.

...Replying to a question, Patel said the terrorists wanted to know if any one of the hostages was carrying American and British passports.

They clearly wanted foreigners, he added.
The hostage situation at one or more of the hotels is on going.
Original post:
There's been a series of terrorist attacks in the Indian city of Mumbai.
Terror struck the country's financial capital late on Wednesday night as coordinate serial explosions and indiscriminate firing rocked eight areas across Mumbai including the crowded CST railway station, two five star hotels--Oberoi and Taj-- leaving 16 persons dead and 50 injured. ( Watch )

Armed with AK-47 rifles and grenades, a couple of terrorists entered the passenger hall of CST and opened fire and threw grenades, Mumbai General Railway Police Commissioner A K Sharma said.

The terror strike which began at 10:33 PM at Chhatrapathi Shivaji Terminus(CST), formerly known as the Victoria Terminus(VT), claimed 10 lives in the premises of the station alone, police said.

Three persons were killed in a bomb explosion in a taxi on Mazegaon dockyard road and an equal number were gunned down at Taj Hotel. The victims in the hotel were its employees.

The lobby of the Oberoi hotel was on fire and the hotel evacuated, eyewitnesses said.

Maharashtra DGP A N Roy said tonight's attack in "at least seven places" is a "terror strike."
Obviously this is a breaking story and first reports are often wrong but FNC just said they are being told officials don't think this is a purely domestic attack but rather one that may be aimed in part at least at westerns. They are saying that gunmen went through a hotel demanding to know where the 'British and Americans' were.
Thanks to minnie in the comments for the heads up.
UPDATE: FNC has a reporter on from India who says the reports are up to 80 people have been killed (though most reports are saying 25 dead so far) and fighting is ongoing.
More here including an eyewitness account from a UK member of the European Parliament who was in one of the hotels when the terrorists attacked.
Wow, CNN International says the attacks have been going on for several hours and there are continuing firefights around the city (20 million people, formally known as Bombay) and new attacks are still being reported. They are also reporting that there have been follow on attacks at least one hospital where victims were taken.

posted by DrewM. at
01:54 PM
|
Access Comments