« The Fed Refuses to Disclose Who Is Getting Loans and What It's Accepting as Collateral
|
Main
|
Should Victim Impact Videos Be Allowed? »
November 10, 2008
US Marines Celebrate 233 Years Of Kicking Bad Guy Ass Today
Happy Birthday to The Marine Corps!
Did you know that the Marines were formed in a tavern? Strangely appropriate, no?
A committee of the Continental Congress met at Tun Tavern to draft a resolution calling for two battalions of Marines able to fight for independence at sea and on shore.

The resolution was approved on November 10, 1775, officially forming the Continental Marines.

As the first order of business, Samuel Nicholas became Commandant of the newly formed Marines. Tun Tavern's owner and popular patriot, Robert Mullan, became his first captain and recruiter. They began gathering support and were ready for action by early 1776.
"They are Marines, they aren't going to run" (h/t incognito)
One last additional story: Marines save babies at Pentagon on 9/11.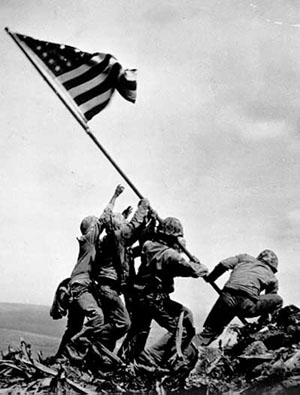 posted by DrewM. at
10:49 AM
|
Access Comments