« The MSM Was Right: "Dangerous Incitment" Leads Man with AK-47 to Threaten Politician's Life
|
Main
|
Michelle Obama tries to bribe African press »
October 15, 2008
BRUNNER COMPELLED BY COURT TO ADMIT SHE'S BEEN CONCEALING TWO HUNDRED THOUSAND UNMATCHED REGISTRATIONS FROM LOCAL BOARDS OF ELECTIONS
UPDATE: NON-RESIDENT OBOTS FRAUDULENTLY VOTING IN OHIO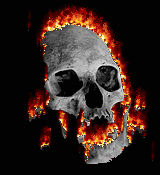 Updated: The tip was accurate, but the Cleveland Plain Dealer got the story out first. See update after background.
Okay, that's what we have at the moment.
Yesterday's majority decision, penned by former Ohio Solicitor Jeffrey Sutton, said, "Nothing about this case, or the relief (Ohio Republicans, who brought the suit) seek will allow them to prevent a single voter from casting a ballot in the November election ...

"At most, the identification of a mismatch allows a county board to investigate whether the mismatch has a legitimate explanation (say, a recent change of address)."

The practical effect, Sutton wrote, may be to require the voter in question to cast a provisional ballot, when elections officials would determine the validity of the registration and thus the vote.

In a statement late last night, Brunner, a Democrat, called it "essential" that voters whose registration information matches either the motor vehicle or Social Security records "are left inviolate to vote a regular ballot on or before Election Day."

If it matches neither, she wants county elections workers to handle "prompt communication to allow them to assist with resolving discrepancies, which, in many cases are not due to any fault of the voters."

"It is imperative that voters not be disenfranchised because of federal government red tape, misstated technical information or glitches in databases beyond the control of voters or the secretary of state."

But what's left unsaid is whether voters could be disenfranchised at all and how closely the questioned registrations should be examined for fraud. That's because even when county elections officials get access to the list of mismatched registrations, exactly what they are to do with it remains a mystery.
Brunner doesn't want to allow the local boards to investigate at all. So she presents them with a fait accompli by refusing to tell them which registrations warrant investigation.
The court ordered her to comply by Friday. She protests she can't and it will have to wait until Monday.
I don't blame her for playing for time.
I have a tip which I don't wish to out yet until I have more confidence in it. The tip concerns the number of likely fraudulent registrations she's refused to divulge to the local boards of elections, effectively forcing them to accept votes made by these unmatchable registrations due to her concealing their likely fraudulence.
If she doesn't tell them, they can't strike the registrations.
The number is large. Not million large. But still large.
And she's been sitting on them. She's been deliberately failing to inform the local boards of elections these registrations simply do not match any information from DMV records, Social Security records, property records, tax records.
They do not check out. There is no particular reason to believe they're real. Especially considering all the fake registrations already submitted by ACORN caught by the local boards for being transparently fake.
Whatever the number is -- even if it's smallish -- she has nothing but corrupt purposes for failing to comply with state law and inform local boards of the problems.
My tip, however, says it's not smallish at all.
UPDATE: 200 fucking thousand unmatchable registrations concealed.
More than 200,000 Ohioans who registered to vote this year for the first time or updated their voting information since Jan. 1 could be affected by the latest court ruling requiring the state to set up a new registration verification system by Friday, Secretary of State Jennifer Brunner said.

Brunner said she would comply with the U.S. 6th Circuit Court of Appeals ruling late Tuesday but said she is deeply concerned that the decision is a veiled attempt at disenfranchising voters.

The court's 9-6 opinion, written by Judge Jeffrey Sutton, suggested that voters whose driver's license number or Social Security number does not exactly match those found on databases maintained by the Ohio Bureau of Motor Vehicles or Social Security Administration could be required to use provisional ballots instead of conventional ones.

"The thing that concerns me is that Judge Sutton indicated that these mismatched names could be subjected to provisional voting and nowhere in [Help America Vote Act] is that the case. The Help America Vote Act is really not meant to be used to disenfranchise or to help determine voter eligibility," Brunner said in an interview today.

"Essentially that provision of HAVA is basically supposed to maintain voter registration databases," she said. "It is not for determining voter eligibility. The interpretation that seems to be coming from at least that particular judge takes HAVA and uses it as a means to exclude voters from a regular ballot. That is a concern."

The full 6th Circuit's opinion overturned the decision of a three-judge panel at the federal court last week and restored the ruling announced last week by U.S. District Court Judge George C. Smith.

Since Jan. 1, Ohio has 666,000 newly registered or updated voters -- all of whom fall under scrutiny by this latest court ruling. Brunner said an initial review found that at least 200,000 of them might have mismatched information. Once the office identifies all of the mismatched voters, Brunner will send the list to the county boards of election where the individuals have registered.
Margin of Bush's victory in Ohio in 2004? 118,457 votes.
200,000 would seem to be more than that.
Reality Check: Brunner is right that some -- perhaps most -- of these registrations will check out, after investigation. In some cases, it could be that the system hasn't yet reflected changes-of-address or so forth.
However, many will turn out to be fraudulent -- and she deliberately concealed the existence of these red flags to deny the local boards of election the opportunity to check for themselves.
How man are real, how many are fake? We don't know -- yet.
And if Jennifer Brunner had had her way, we'd have never even have had an opportunity to check at all.
She didn't want to check into them, and she actively prevented the local boards of election from checking too. Citing -- get this -- "voter disenfranchisement" as her rationale.
Despite the fact that the law compels her to inform the local boards of unmatchable registrants.
Let's say even 3/4s of these turn out legit -- she was hellbent to smuggle the the 50,000 fraudulent ones into the ballot boxes.
Bear in Mind... If you're struck from the rolls and show up to vote, that doesn't mean you lose your vote. You can vote by provisional ballot. The envelope remains sealed until your bona fides can be established. Then, once you've been found to be a legal voter, the envelope is opened and your ballot is counted.
Brunner was fighting to make sure these dodgy/suspect voters never had to prove they were real voters -- she wanted their votes dumped straight into the pile, where no one could later yank them out from. Remember, even if you're a proven fraudulent voter, your votes can't be pulled out of the mix -- because it's secret ballot. Who knows who you voted for? In Bizarro world, it's even possible you voted for McCain ten times.
Brunner was determined to get these suspect -- not necessarily fraudulent, but suspect and requiring investigation -- into that pile of voter by hook or by crook. She wasn't willing to check them out herself, and also conspired to prevent the local boards from knocking on doors and placing follow-up calls, too.
UPDATE: Young Obama cultists signing up to vote in whatever swing state The One needs them to -- even having no connection to the state whatsoever. Apart from an in-state friend willing to claim, Oh, sure, all 50 of you live in my hovel.
There's a goddamned website facilitating this fraud -- telling you who is willing to claim you live in their house, and which states you should be fraudulently signing up to vote in.
FBI? Hello? FBI?