« TED Spread
|
Main
|
Dane Cook on Not Being a Dick About Someone Else's Religious Blessing »
September 25, 2008
Palin Proves Diplomatic Chops
Watch her graciously greet a visiting foreign ecclesiastical dignitary from Africa, and not go running off the state in an undiplomatic freak-out as he exhibits his strange foreign customs.
Apparently some on the left think she should have done the latter.
I was the best man at my friend's wedding but am not a confirmed Catholic (or much of a confirmed anything). We told this to the priest, and he said I wouldn't be able to receive communion, which was fine by me, because 1) the rules said I shouldn't and 2) I didn't want to be a hypocrite and 3) well, who cares. It wasn't my church. I was there to be my friend's best man. Whatever was on the program, I was down for.
During the actual ceremony, apparently the priest called an audible and decided that the it would look better if everyone got communion instead of three out of four, so he put the wafer in my mouth.
At that moment, I jumped up and spat out the communion wafer, screaming "OUT OF MY MOUTH, FOUL JESUS COOKIE!" and generally ran around like a jackass, screaming blue murder and cursing God and ruining my friend's wedding.
Uh, no I didn't. I ate the wafer and sipped the wine and bowed my head thoughtfully and pretended to be a good Catholic. I was there to be my best friend's best man, not to let everyone in the church know my precise feelings on transubstantiation.
This African cat is big on witchcraft. Which is, yes, in that Bible that so many people bitterly cling to. He gave her a general prayer of protection, which I'm quite sure she wasn't entirely comfortable with, but wasn't really there to have a debate with him over witchcraft and/or whether a priest had the power to protect oneself from such a thing or if such protection could only be had, if at all, from one's own faith in God.
She was welcoming a visiting priest from Africa who, in all likelihood, was also there to scoop up funds to improve the health and welfare of his congregation.
I'm not getting exactly what Palin was supposed to have done.
I know what I'd've done, because I've done it before when involved with religious ceremonies I wasn't familiar with. I'd have stood there, smiled, and thanked him for his blessing.
Which is -- Oh, look at that -- what Sarah Palin did.
Dirtbag creeps like Andrew Sullivan have engaged in strange and unwholesome practices with colorful and weird visitors from around the globe, but my God!, Sarah Palin bows her head respectfully when a visiting African priest says a blessing and it's a fucking scandal, isn't it?
Slublog's Experiences With Strange Religious Customs: Apparently this is some sort of epidemic -- he just sat there and nodded when people were doing odd religious stuff, instead of acting like Bill Maher at a baptism.
He wonders how widespread this sort of casual -- what's the word? -- "religious tolerance" is in this GOD-DAMN AMERICA we live in.
Further Adventures in Religion! I've worn the yarmulke at Jewish weddings and done the Elihenu chant they do at Seders. Four times.
After a Jewish funeral, they needed me because of the (forget the name of it) rule that you need ten men to have a prayer session. I wasn't Jewish, but I was a man, so they grabbed me and I went into a room where nine other guys prayed in Hebrew. I bowed politely and mouthed the words, kinda.
I'm not getting the outrage. I didn't become Catholic when I politely took the wafer and I didn't become Jewish when I stood in for the Tenth Jewish Man at the prayer.
It's just, you know, not being a fucking dick about things.
I don't get these people. They apparently can tolerate just about everything but someone's religious beliefs. Or even someone else tolerating someone else's religious beliefs.
Hmmm... So the rule is that if you go along with local religious customs, you obviously are an adherent of that religion?
Really?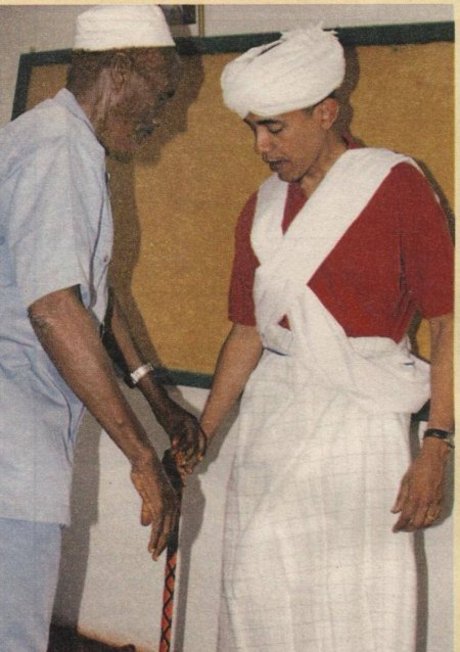 Okay. I accept your trade.

posted by Ace at
10:35 PM
|
Access Comments