« "Community Organizers" ACORN Bought Off by Fannie and Freddie
Plus, Obama's Top Advisor, Franklin Raines, Disgraced Former Fannie Mae CEO
|
Main
|
The Ugly Threads »
September 17, 2008
To Cleanse The Palate
Oh, my darling hearts. AOSHQ can be a cruel place.
Things look rough right now yes? You are all in a turmoil, and crave the touch of a cool hand upon your fevered brows.
Fear not.
I will post a tender bite of cheesecake for every day that Ace must post Sully's RAWMUSCLGLUTES profile.
Here's Dita Von Teese.
Dita will make you feel better about this whole terrible process.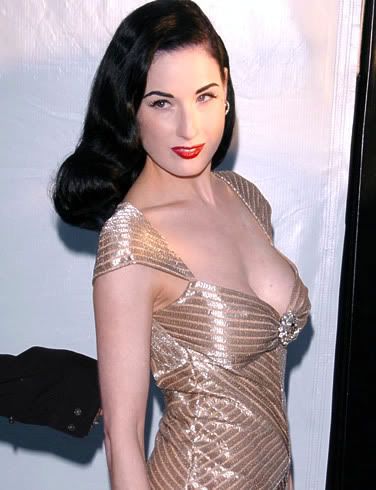 There's a spot of something on my left breast. Will you clean that off? Thanks.

posted by Laura. at
10:26 PM
|
Access Comments