« Jose Medellin Executed
|
Main
|
Top Headline Comments 08-06-08 »
August 06, 2008
BREAKING: Verdict Reached In First Gitmo War Crimes Trial Update: Convicted Update x2: Split Verdict?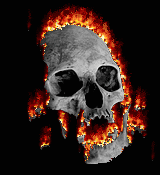 Slublog says Fox News is reporting a guilty verdict.
CNN says split verdict...guilty on providing material support for terrorists, not guilty on conspiracy to intend to carry out an attack.
A U.S. military jury found Osama Bin Laden's former driver guilty of five counts of material support to a terror organization in the September 11, 2001, attacks.

In a split verdict, jurors found Salim Hamdan not guilty of conspiracy to aid a terror organization, in this case al Qaeda.

The panel of six U.S. military officers began deliberating charges in the terror trial Monday, according to a Pentagon spokesman.

The trial is being held at the Guantanamo Bay detention facility where he is being held.

Prosecutors allege that Hamdan, who was picked up in November 2001 in Afghanistan, overheard conversations about 9/11 and had other information that showed he was part of Osama bin Laden's inner circle and aided and abetted the attacks.

But the defense said Hamdan was a low-level driver who knew little about the workings of bin Laden's al Qaeda network. They said he worked for wages, not to wage attacks against America. He pleaded not guilty at the start of the trial.
(I've updated the blockquote to reflect the new information added by CNN at the same link.)

Original post below the fold.
It hasn't been announced yet but a verdict in the Hamdan war crimes trial has been reached.
A military jury reached a verdict Wednesday in the first Guantanamo war crimes trial.

A spokeswoman for the military tribunals said the panel of six American military officers will soon deliver the decision in the case against Osama bin Laden's former driver.

Salim Hamdan, a Yemeni, faced up to a life sentence if convicted of consipiracy or supporting terrorism after the 10-day trial, which provided the first demonstration of a special tribunal system for prosecuting alleged terrorists.
More when it's announced.

posted by DrewM. at
10:28 AM
|
Access Comments