« Is Gaza contributing to Obama?
|
Main
|
Sorry About the Outage »
August 01, 2008
al-Zawahiri Wounded And In Need Of Medical Help
Update: US Denies Credibility of Report
Bill Roggio: "Suspect Sources;" Questions Timing of Pakistan Making This Claim Just as US Ratchets Up the Pressure Against the ISI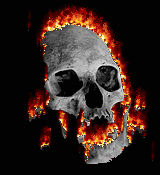 Let's hope it hurts like hell and it takes awhile for any help to get there.
CBS News has obtained a copy of an intercepted letter from sources in Pakistan, which urgently requests a doctor to treat al-Zawahiri. He's believed to be somewhere in Pakistan's remote tribal areas of Pakistan.

The letter refers to Sheikh Dr. Ayman al-Zawahiri by name - and says that he is in "severe pain" and his "injuries are infected."

It is reportedly written by local Taliban leader, Baitullah Mehsud, whose signature and seal are visible on the letter.

The Taliban logo and the Mehsud's seal have been confirmed by experts as legitimate.

However, CBS News has not been able to confirm the authenticity of Baitullah Mehsud's signature and seal.
We still need confirmation but this certainly looks promising in light of the rumor that was floating around earlier.
Here's hoping that after a sufficient period of agonizing pain, Hell gets a new resident.
Kudos to the intel folks and the UAV operators. Too bad we'll never know their names.
Thanks to Bugler in the comments for the heads up.
US Denies [ace]: The United States is denying that the story is true, or at least that they have no knowledge of it.
But the US, too, has been wrong with this stuff before in the past.
"Hunt was On" for a "Big Fish:" So Professor Rusty was tipped last week by his intelligence contacts.
So it seems the US thought they had a good bead on Zawahiri. Obviously that doesn't mean they got him.
But for some reason I think they did.
Cold, Cold Water: Roggio isn't buying it. Main point: With the CIA publicly revealing what it has long known -- to wit, Pakistan's ISI is essentially Al Qaeda's regular forces -- Pakistan has a lot of reason to lie to get the heat of and appear to be anti-terrorist.
Oh, and on that, Pakistan claims it will weed out Taliban and AQ sympathizers from the ISI and government generally.