« Governor of Unknown Party Affiliation Stalls Over Request to Remove Thuggish Mayor of Unknown Party Affiliation from Office
|
Main
|
Big: Amnesty Amendment "Jettisoned" from War Funding Bill »
May 21, 2008
For $35,000,000, You Can Have Your Own Private Island/Villainous Lair
This one comes fully equipped with a century old castle, and it has a great Archvillain Lair name: "Dark Island."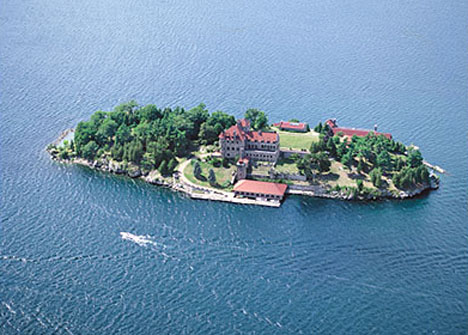 Trouble is, it's in Canada, so it's cold as shit, and it's only available for rent, and you know how touchy landowners are about alterations to their properties. So forget about the shark tanks and lava cannons.
Thanks to dri.
Related: 15 of the Coolest Hotel Suites in the World, stolen from Hot Air.
Also in the sidebar there: the coolest abandoned/ruined hotels, the most secret bases. One stop shopping for the discriminating super-spy or megalomaniac archvillain.

posted by Ace at
02:27 PM
|
Access Comments