« "Mr. Gay UK" Kills, Eats a Dude
|
Main
|
"Red Ken" Livingstone Turned Out as London Mayor; Post Won By... Tories? »
May 02, 2008
Hillary's Army Are On Their Way
Update: Kantor Denies
Update: War Room Director Denies
Update: ORIGINAL CLIP FOUND
Conlcusion: BULLSHIT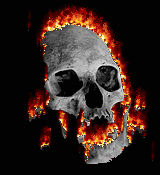 P U N K ' D ! ! !
BULLSHIT: Loren Heal nails it. The subtitle misleads you into thinking you're hearing something you're not.
You're not. Loren provides the best explanation:
Hoax. #10 has it right. The original video shows Kantor saying "Those people are shitti-" [realizes he's on camera] " Excuse me." To Stephie: "How would you like to be the White House right now?"

Nothing to see here, move along. There is no way, after realizing he's on camera, that a pro like Kantor goes straight into a Sheets Byrd quotation.
Alas: She's right. Listen to it again, not listening for WWN, but "how would you like to be in the White House now?" That's what he's saying (thereabouts; he says something in the end I can't make out, but that's the thrust.) Once you're not conditioned to hear "WWN" but something else, you hear the something else.
And that something else makes a lot more sense in context. They're winning in Indiana. This would not be the time to call them "shit" or "White Niggers." At this moment, Kantor loves Indianans, no matter what he might have felt about them previously.

Kantor's spin that he was talking about pollsters just seems to be an innocent mistake. He's not talking about pollsters, I'm pretty sure. He's talking about the Bush White House, "shit[ting]" over the numbers.
Either way, he's absolved.
Context is important here. Indianans are either giving the state to Clinton or at least making it a near tie. Kantor has no reason whatsoever to denigrate them. Even if he really does think of them as "worthless white niggers," his attitude here would be "God, I love those worthless white niggers! They chose wisely! Their retard hillbilly brains figured it out!"
He would not be darkly sniping at people giving his candidate a key state. A Republican state, mind you. A dagger-in-the-heart state for George Bush.
Thanks, guys. Your bullshit detectors went off way before mine. Nicely done.
Apologies to Mickey Kantor and the makers of The War Room. I got suckered in by an "Internet Detective" and of course Kos and the Huffington Post.
When will I learn? Never trust content Kos or the Huffington Post.
Next Question: I assume that someone with no real connection to the Obama campaign did this video. Just another goofball Messiahniac with an Internet Detective license.
But did any Obama operatives push it to Kos and the HuffPo?
How I Punked Myself: I was actually on the original clip -- clip 9 -- and even was watching the scene in question. They seemed to be dressed the right way.
But I clicked off it, to an earlier clip. Because I realized Clip 9 was about the general election, and the Clinton campaign was winning big. I realized Kantor would not be sniping at Indianans on this huge day of victory, so I began clicking on Clips 6 and 7. Because I knew that if he said such a thing, he would say it on a dark day, a day when the polls showed him winning, and not on his day of triumph.
So, stupidly assuming there must be some there there, I clicked away from the actual scene just seconds before Kantor entered to look for earlier segments during darker periods. Because I wanted to confirm it, not disprove it.
Unconsciously, of course. Had I thought Kantor was about to enter the room in Clip 9 I would have stayed with it. But I figured it was likely real, but he'd only say something like that in an earlier clip, and so stopped watching.
I punked myself. I knew he wouldn't say that on Victory Day, and even though the Victory Day clip looked an awful lot like the supposed "WWN" clip, my brain said "Oh this can't be it" and moved on.
I don't suppose this stunt will be tried again, now that it's been so prominently exposed as fraudulent. But it is interesting that a whole new tactic in maliciously false internet electioneering has been discovered. Find some mumbled whisper, put up a subtitle claiming the candidate (or an advisor) is saying all sorts of awful things, sit back and watch the hits come in and your opponent sink in the polls (assuming people buy it, which they won't, not again).
I'm embarrassed at how easily I was duped. And the MSM, I admit, did not touch this story. They were more cautious.
What makes me feel all the more pathetic is that I've seen this technique used in a different context a dozen times before:
Duh. What a moron am I. If this asshole had claimed Kantor had said "Mustard my hole" and "may he poop on my knee?" I guess I would have believed it too.
Even more furious exposes of the perversely sexual Bollywood film industry at Snapped Shot.
The MSM Did Touch It: Ah, well. I knew they had to be stupider than me.
A commenter notes ABCNews had linked the story, and now they have stealth-deleted the link.
Hey, at least I'm admitting I was a fucking dupe. Can't ABCNews admit they erred?
Only bloggers make careless mistakes in rushing to link a hot, hype-y story? No. Only bloggers admit they make careless mistakes in rushing to link a hot, hype-y story.
(And only bloggers on the right, by and large. The left is still claiming the TANG documents are legit and that "something happened" in the Duke Lax Not-a-Rape case, for the love of God.)
.
Is He Talking About White Men? Before his alleged slur, he says what sounds like "Look at White [indecipherable]," but sounds like "Race," suggesting he's specifically looking at exits from white voters from Indiana.
Kantor's claim he's talking about pollsters is bullshit-- they're celebrating over the exit polls, not knocking them. The whole point of this scene is that they think they're going to have a landslide victory based on the exit polls, and Kantor high-fives Stephanopoulos in glee.
He's not talking about the pollsters. At this moment, he loves the exit polls.
...
Background and analysis at Hot Air. Key finding: It's probably not good that one of Hillary's men called Indianans "worthless" "shit" "white niggers."
Update: Kantor says he never said it.
"I've never used that word [the n-word] in my entire life, ever, under any circumstance, ever," an angry Kantor told The Huffington Post, citing his and his parent's work fighting for civil rights. "I have listened to [the video] and so have you. You can't tell what it is I'm saying in that second sentence, you can't decipher that."
I'm reading a lot of commenters making similar points, even suggesting the line is dubbed.
I grant you it's not perfectly clear what he says-- and the subtitle tricks you into hearing the same words over and over; without that subtitle, I'm not sure I would have guessed what the line was.
Still-- what else could he be saying?
Eyes Closed: Volume up, eyes closed, I listened. Now I'm trained at this point to to hear WWN, but eyes shut, that's what I heard.
War Room Director Says Kantor Doesn't Say It, And Thousand of People Saw the Clip Without Thinking He Said "Worthless White Nigger": I guess he's saying this footage was in fact in the released movie? If so, I wonder what people took Kantor to be saying before the helpful subtitles.
I just spoke to D.A. Pennebaker, the director of "The War Room," who said his film had been doctored to produce a widely-viewed YouTube clip.

In a clip from his film on the 1992 Clinton campaign, posted to YouTube today, Clinton advisor Mickey Kantor is -- according to subtitles -- seen referring to Indianans with an expletive and to his colleague George Stephanopolous with a racial slur.

"He does not say that. He does not say that," said Pennebaker, after viewing the clip.

He said the initial expletive referred to the anticipated reaction in the Bush White House to the fact that Ross Perot's polling numbers were holding strong.

"What he says is he's surprised Perot's numbers are holding," said Pennebaker in a brief phone interview. "He says they must be shi**ing in the White House."

The second expletive, he said, appeared to have been entirely fabricated, with new audio dubbed onto the original movie.

Pennebaker appeared surprised and amused by the video.

posted by Ace at
11:31 AM
|
Access Comments