« Economy Grows In First Quarter By 0.6%; Weak Numbers, But Better Than Expected
|
Main
|
This Is Weak and Maudlin Bullshit Even For Andrew Sullivan »
April 30, 2008
What the Media (The People I Trust To Make Decisions) Decided for Me about Wright
1. Wright's anti-semitic, anti-American, hardcore Marxist radical hatred was entirely occluded from Obama, the world, and most especially the NYT until yesterday. It came as a complete shock to one and all, and no one should hold it against Obama that he cultivated a mutually advantageous political partnership with a Nazi for 20 years. Now he's "repudiated" the Nazi, and we all know that you can consort with Nazis for almost all of your adult life and then simply "repudiate" them at a press availability and the issue goes away entirely.
2. Obama's 20 year political partnership with Wright may raise questions about his judgment, but it is wrongful for his political opponents to raise such questions in campaign ads. Some questions, it seems, are properly raised, but silently, in deep personal meditation, perhaps on an alpine hill while reading Rilke. Certainly we do not need to audibly ask questions about a presidential candidate. That's just hurtful and corrosive of our political process, which relies, at its core, of utter trust in our political leaders without question.
3. Not only does Obama's very late-inning "disowning" of Wright completely insulate him from questions about their 20 year history together, it actually transforms Obama into an anti-Wright, the good, cleanshaven mirror-universe good version of the goateed evil version Wright. Whether or not a transporter malfunction is partly responsible for this is anyone's guess.
4. Obama gets to decide when the Wright issue is not legitimate. He mentioned it being legitimate the other day, now he rules it out as legitimate, stating he didn't want the press to associate him with Wright anymore. As will soon be apparent, Obama gets to decide on behalf our our independent media when an issue is and is not worthy of public discussion.
5. When Obama felt that Wright was defensible "in the context" of racial divides and the black church, he was defensible in the eyes of the MSM. When Obama felt he was no longer so defensible, the MSM agreed he wasn't.
6. In any event, it's time to MoveOn (TM) from this distraction, just as it was time to MoveOn (TM) from this distraction each time Obama, and his Liberal Media Spirit Squad, pronounced it so. Except this time, they really mean it. Case closed, "distancing" achieved, nothing to see here folks, move along.
7. There was nothing wrong with Wright's anti-American Marxist racist hatred until he paraded it in front of the public, with "context" provided by he himself, and thus threatened the Liberal Media Spirit Squad's boyfriend's chances of being elected. That, and that alone, was Wright's sin. And the one he must be repudiated for. Wright is guilty of preening, thinking it's "all about him," knifing his friend in the back, raising questions when Obama could least afford them, taking Obama off message, hurting Obama's political viability, etc. Wright's sins, in short, are your sins: Not caring enough about the political fortunes of one Barack Hussein Obama. And for those sins, we must all repent.
8. And this has nothing at all to do with Obama. Did I mention that?

Meanwhile, in an alternate universe, Adolf Hitler is "distancing" himself from Josef Goebbels, telling the German media that despite Goebbels' long-time position as Minister of Propaganda, the anti-semitic Goebbels "habt sprechen fur mich nicht" and that he no longer wants any questions about Goebbels' loose talk about a "Final Solution."
"Distancing." That's all it takes. Run a poll, decide someone is now a political liability, cut him loose, and you hit the reset button. You are no longer answerable at all for the lack of "distance" -- nay, the very real political and spiritual closeness -- with a lunatic racist you cultivated all of your adult life.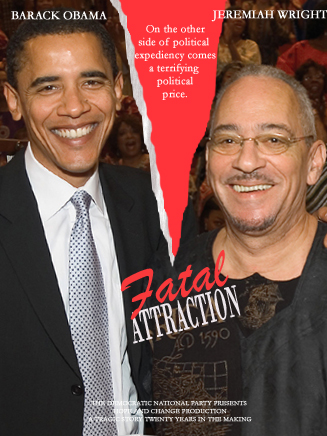 Video available from the Slublog Masterpieces Collection
Just Got An Email From OJ Simpson! He says he wants to "distance himself" from the Rockingham murders, and that he also would like no longer to be asked about them. He says he "repudiates" those murders and finds them "shocking."
He also says he's running for sheriff and doesn't want any of these "distractions" to affect his chances.
Wow! This is Awesome! I just vote to Visa and Verizon and told them it was my wish to "distance myself" from any debts I may have incurred and strongly wished to "no longer be associated with them" nor "asked about them." Furthermore, I strongly stated these niggling questions about what I may have done in the past were "distractions" from my life's ambition of building a Robot Dog who catches Frisbees and solves crimes.

posted by Ace at
12:27 PM
|
Access Comments