« Engineers Tend To Become Radicals?
|
Main
|
Government Cracks Down On Illegal Immigrants…The Mexican Government »
April 13, 2008
"New" Campaign Materials
Oh, the stuff I miss while away from the internet. Watching two liberal elitists fight over which one has less disdain for religious, gun-owning rural Americans is far too much fun to seem real. This has got to be a dream, right? If so...don't wake me just yet.
I'm blogging from the road and am currently surrounded by those "bitter" Pennsylvania voters near Reading. While driving up and down the insane hills on I-78 (really, Pennsylvania? You couldn't have blasted a hole through some of them?) I conducted a very informal "bumper sticker" primary? The results? More Obama than Clinton. Take it for what it's worth. My prediction is that Clinton will win, but not by the overwhelming margin she needs to stay viable.
Still, it is fun watching these two tear into each other. I've decided to offer some campaign assistance - some visuals to help them appear more...authentically rural.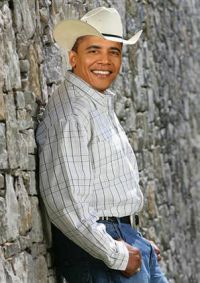 It's all the same...only the names will change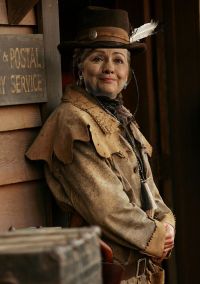 Shut up and pass the f**king whiskey!
I offer these, of course, out of my sincere desire to help.

posted by Slublog at
01:44 PM
|
Access Comments