« Open Blog Continues
|
Main
|
2 Men Arrested at LAX with Infrared Cameras »
April 05, 2008
ARRRR! There Be Pirates! [dri]
A marauding band of pirates gave in to the temptation to spit upon their hands and hoist the black flag by seizing the 288 ft French yacht Le Ponant off the coast of Somalia yesterday. No passengers were on board at the time of the attack but an international crew of 30 are thought to be held hostage by the pirates. The US, French, and Canadian navies are said to be monitoring the situation and stand ready to act if necessary. Somali pirates captured over two dozen ships in the same area last year.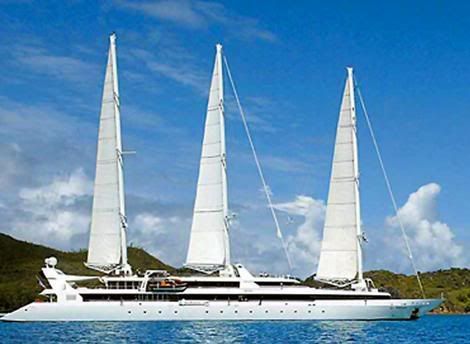 Here is a video of Le Ponant during happier times.
Be sure to pay careful attention to the 1:00 mark of this video as it offers the possible motivation behind the yacht hijacking.

posted by xgenghisx at
01:46 PM
|
Access Comments