« Clicking a Link is Probable Cause?
|
Main
|
Dem ranks of "suicide voters" growing »
March 26, 2008
Must See: Exclusive Footage of Tuzla, the "Most Dangerous and Sniper-y Place" on the Face of the Earth
Awesome raw footage of the fighting going on all around Hillary while she courageously listened to an 8 year old read a poem.
That was uploaded by BarelyPolitical.com. They seem to have done it. And they may also do the Obama Girl videos; they seem to post them all. I don't follow the Obama Girl stuff, so I don't know.
You can check them out if you're into 54DD tits, but why would you be.
Thanks to CADDaddy.
Meanwhile, ABCNews sagely headlines:
Bosnia Story May Fuel Perception of Dishonesty
Shut up really?!?!
ABCNews is officially now a MoronNewsorg.
They do remind us of this good, if obvious, quote:
"Everybody in politics lies, but they do it with such ease, it's troubling," one-time supporter and Hollywood mogul David Geffen said of the Clintons in The New York Times in February 2007.
Meanwhile, Jake Tapper (who seems pretty much in the bag for Obama) finds Hillary's once asserted claim she attempted to join the Marines unlikely in the extreme, and Allah, the Eeyore of the Internet, posts lots of good stuff while worrying that this particular story is about to go away.
I don't share his worry in that regard.
What are the odds we're going to turn up further Hillary "misstatements"? What are the chances that Obama's oppo researchers will push them into the stories of friendly media contacts?
Pretty good, I'm thinking.
Another Slu-shop: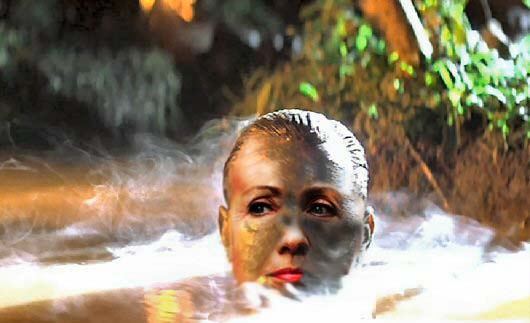 "Apocalypse November"

posted by Ace at
01:18 PM
|
Access Comments