« Quote of the Day
|
Main
|
NYPost: Spitzer to Resign Within the Hour »
March 12, 2008
Claim: Governor Spitzer Had Sex With Me, and Paid Extra To Pixelate My Face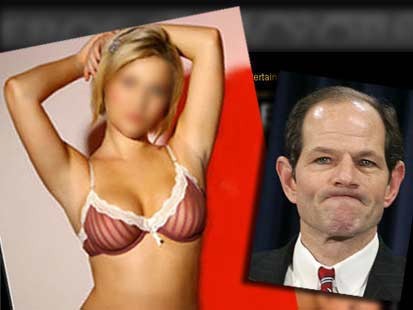 At least I hope that's pixelation. Otherwise -- well done, sir. Well done.
There's the hooker he was having sex with while AG. Not Ms. Valentine's Day, though. $4300 worth? Not sure. Looks like at least $1400 though.
Thanks to CJ.
Correction: I initially wrote she was worth $2200. After reviewing the record, I have corrected this to the more accurate $1400.

Another Correction: I also clarified that this is not his most recent sexual conquest leasing. Thanks to someone for pointing out the confusion on that.


posted by Ace at
12:31 AM
|
Access Comments