« Bill Clinton Makes $700,000 Windfall on Felon's Money-Losing Company Backed By Chinese Government
|
Main
|
Hillary Caught Photoshopping Barack Obama Again »
March 07, 2008
LOLhacks -- Photoshop Friday
Over at MyPetJawa, Rusty posted a nasty pic of Helen Thomas. I brilliantly added the comment/caption "I Can Haz Pulitzer?" and thereby created the first LOLHack, LOLCat spoofs of our stupid-ass arrogant media.
Slublog makes the first official one: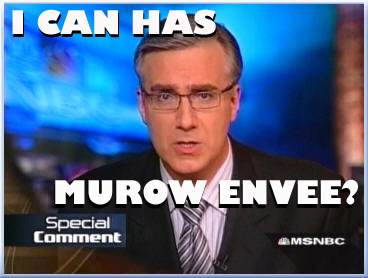 If you want to do 'em, please upload them to a flickr or photobucket account so I don't have to strain the servers here. I can host some myself, but only really good ones; marginal ones I'm not going to bother with. I can't tax Pixy's servers too much.
If you don't know what LOLcats are, well, what planet have you been living on?
Ken also reminds me of LOLThulus, LOLcat style posters with Cthulhu creatures.
Anyway. Seems like a fun idea.
Not the best, but... topical. Kinda.

Enter the ICHC online Poker Cats Contest!
LOLterrorists: At IMAO.

posted by Ace at
11:37 AM
|
Access Comments