« Study Claim: Italy's 2005 Public Smoking Ban Reduced Heart Attacks by 11%
|
Main
|
Obligatory Dolly Parton's Rambunctious Milk-Zeppelins Delay Tour Post »
February 11, 2008
Shocker: Hesham Islam, Pentagon Consultant Who Cost Stephen Coughlin His Job, To Leave Pentagon Under Cloud of Suspicion over Islamist Ties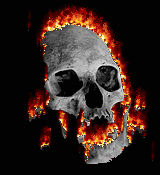 In a stunning turn of events, a high-level Muslim military aide blamed for costing an intelligence contractor his job will step down from his own Pentagon post, WND has learned.
"Stunning" is the new "predictable."
Meanwhile, his rival, Maj. Stephen Coughlin, a leading authority on Islamic war doctrine, may stay in the Pentagon, moving from the office of the chairman of the Joint Chiefs of Staff to the office of the secretary of defense. However, sources say a former U.S. ambassador to Turkey is trying to block his new contract.

The top Pentagon aide, Egyptian-born Hesham H. Islam, came under a cloud of suspicion after reports raised doubt about his resume and contacts he had made with radical Muslims. He is expected to leave the government next month, officials say.

Islam and Coughlin recently quarreled over intelligence briefings Coughlin presented showing a close connection between the religion of Islam and terrorism. Coughlin's contract with the Joint Chiefs, which ends in March, was not renewed.

But as a result of the ensuing firestorm that played out in the conservative press – led by Washington Times Pentagon reporter Bill Gertz – Islam was put under a microscope, and questions were raised regarding his background.

...

A senior U.S. official says the life story Islam presented now appears sketchy.

"His resume didn't add up, and he knows it," the official said. "He's voluntarily leaving the government in March."

At the same time, a report by terror expert Steven Emerson revealed that Islam, as special assistant to the deputy secretary of defense, has scheduled at least two meetings in the Pentagon with Syrian-tied radicals – including a leading member of the Syrian Muslim Brotherhood – in direct violation of U.S. policy.

As WND previously reported, FBI officials believe Islam is involved with the U.S. branch of the Muslim Brotherhood and is helping its front groups run "influence operations" against the U.S. government.

"He's a Muslim brother," an FBI official told WND. "He's a bad actor, and he's made other unreported nefarious contacts."
Congrats to the true check on government, the actual adversarial media-- the conservative/alternative one.
Much more at the link.
Meanwhile, Coughlin is still fired, because of course this latest revelation shows how absurd the notion is that there's some deep connection between Islam and terrorism.
Doesn't it?
Thanks to someone.

posted by Ace at
11:01 PM
|
Access Comments