« Quick's 10 Bad Things About John McCain
|
Main
|
AFP Runs Article Citing Experts Calling Surge "Fatally Flawed;" "New" Analysis Actually From 11 Months Before Surge Began »
February 04, 2008
Ask Men's List Of The 99 Most Desirable Women
Katherine Heigl is number 1 and AoS HQ favorite Scarlett Johansson finishes at number 6.
Conspicuous by her absence from the top 99 is Kate Mara. My guess is Jack M. will spend this year working to correct what can only be described as an injustice.
I have no idea who Bar Refaeli is but I am pretty sure that she's very underrated at number 20.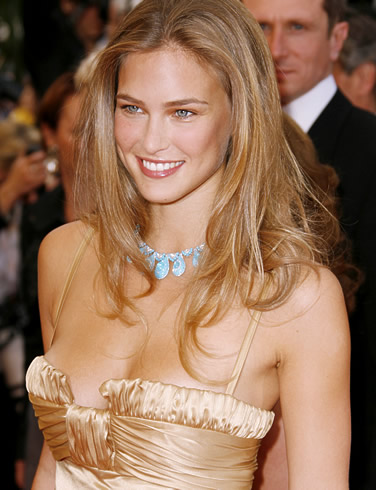 Now I know the ladies will complain that there's nothing for them in this post and I am sorry about that. Perhaps if you write Gabriel Malor he'll put up some celebrity beefcake for you. Given how often he posts that stuff, he seems to have a pretty large collection of it.
UPDATE: It's the story of my life...I fell for the wrong woman. As a couple of commenters point out Refaeli is an Israeli citizen who worked a scam to get out of her military obligations.
In an effort to atone for this egregious choice, I point you to some truly hot and substantive women from Israel.


posted by DrewM. at
01:20 PM
|
Access Comments