« "He Was Like Us"
|
Main
|
Suicide Bomber Trips and Falls Down Stairs; Dies of Embarrassment and Bomb Detonation, But Mostly Bomb Detonation »
January 24, 2008
The Breakfast Club Primary
This story, about Mitt Romney's unpopularity among his fellow candidates, is hilarious to me for some reason. Perhaps it's this line:
Mr. Schnur used a schoolyard analogy to compare Mr. Romney, the ever-proper Harvard Law School and Business School graduate, to Mr. McCain, the gregarious rebel who racked up demerits and friends at the Naval Academy.

"John McCain and his friends used to beat up Mitt Romney at recess," Mr. Schnur said.
The high school analogy got me thinking about the ultimate 1980s high school movie, "The Breakfast Club." If the current candidates, Democratic and Republican, were characters in that movie, who would they be?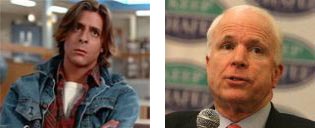 John McCain is definitely John Bender. A guy with a tough past who's quick to temper and tends to rebel against the norms in ways that annoy those in authority.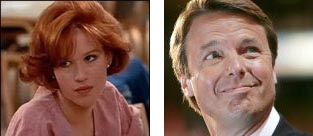 This one should be rather self-explanatory. Claire Standish and John Edwards are both just...so...pretty.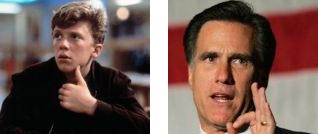 Mitt Romney is Brian Johnson. Well-off, geeky but smart. An academic club type of guy.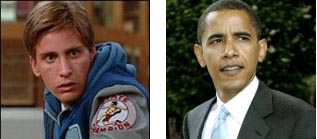 Popular and well-spoken, but maybe a little shallow and untested outside of his comfort zone? Yup. Barack Obama is Andrew Clark.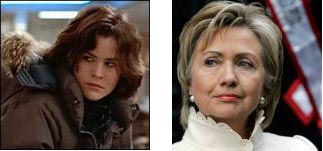 This one, you have to think of the end of the movie. Allison Reynolds improves her social standing by pairing up with the popular jock. I'll let you figure out the connection to Hillary Clinton.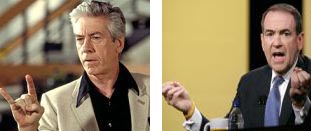 This one also needs no detailed explanation. Richard Vernon and Mike Huckabee. It just seems right.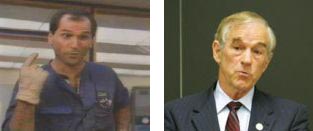 He is the eyes and ears of this institution, my friends. Ron Paul and Carl the Janitor. Smart, but just a bit...off.


And there you have it. "Rain keeps falling...rain keeps falling."
Thanks to various Hot Air commenters for getting this idea into my head.

posted by Slublog at
12:41 PM
|
Access Comments