« Another Shock: Hugo Chavez Chews Coca (Cocaine Leaf) Daily
|
Main
|
Hmmm... Another Poll Puts Romney Up Five Over McCain In Florida »
January 23, 2008
Westboro Cult To Stage Another Closeted Gay Pride Parade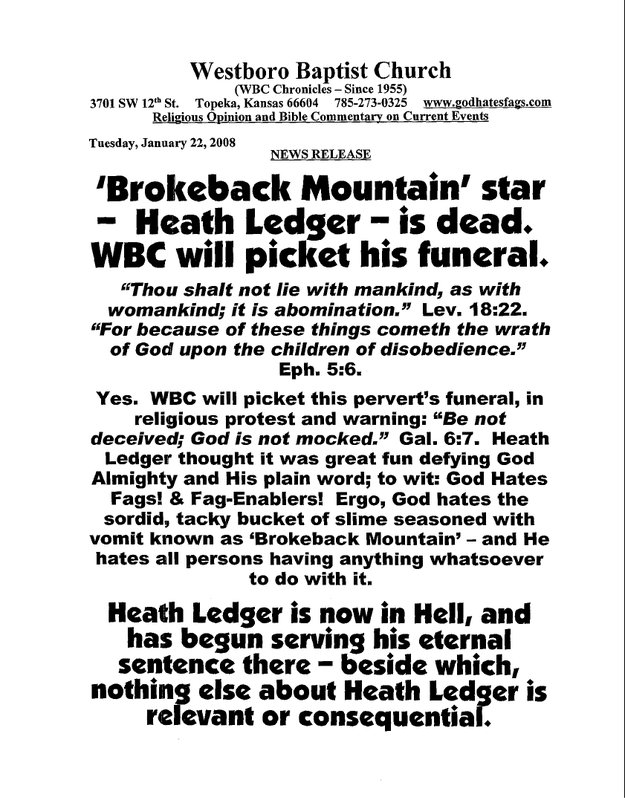 Hmm... Marines, soldiers, Hollywood prettyboys... the Westboro Cult seems drawn to male beauty like a moth to a flame.
A flaming flame. A flamboyantly flaming flame which is en fuego.
Though I have to say I'm not happy about all the times chicks have forced me to watch 10 Things I Hate About You.
But I put the blame for that on Julia Stiles. For some reason, chicks love Julia Stiles. I think it's because she's not actually all that goodlooking so she's not threatening.

posted by Ace at
03:38 PM
|
Access Comments