« Breaking: Fewer Casualties in Iraq…Women, Minorities and Gravediggers Hit Hardest
|
Main
|
Louisiana Has a Problem; Dems Blame the Feds, Part II »
October 16, 2007
House Dems Sober Up, Say: What the Fuck Were We Thinking?
Some Dems Join Reps in the House and suggest you goddamn knuckleheads?!? "oh well, perhaps now isn't the best time".
I don't think it'll help you really. Those who smelled your bullshit ain't gonna warm up to you waving roses over it. Those who wanted you to press your bullshit, they'll be pissed off that you backed away like the cowards you are.
In sum: you fucked up.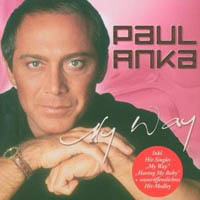 You did it youuuuuuuuuu're waaaaaayaaay!
Nice strategery.

UPDATE FROM COOPS: I split when the cops started nosin in.
Around noon-ish.
I can't handle that shit right now.
I'm sure he's fine. Pretty sure.


posted by Dave In Texas at
11:18 PM
|
Access Comments