« Offing yourself the "old school" way -- by guillotine
|
Main
|
No good deed goes unpunished »
September 13, 2007
U.S. Flag Banned at North Carolina High School
UPDATE: Well, that was fast. Moron-commenter theBman notes that the ban has already been rescinded and provides this shiny link that has a more complete version of the story. As one of you no doubt would have noted: "Old."
PC Administrators have run amok at Hobbton High School. Students are prohibited from wearing items with flags from any country, including the U.S.
The school created the new rule because of controversy around students wearing flags from other countries (my guess is Mexico). The dunderbrained superintendent says that all flags were banned so administrators wouldn't have to "pick and chose" which flags to allow.
The story came to light on Tuesday when a student honoring 9/11 was asked to remove her Stars and Stripes t-shirt.
Here's a hint for school administrators; this one's okay: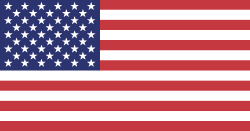 Incidentally, I'm not supportive of banning the display of any flags at schools unless absolutely necessary to prevent substantial disruption of pedagogical activities at the school.

posted by Gabriel Malor at
11:29 AM
|
Access Comments