« Onion News: Congress Debates Skull-Fucking Bill of 2007
|
Main
|
Campers Catch Peeping Tom - Tie Him to Tree Until Authorities Arrive »
August 23, 2007
Student-Athlete Of The Day
Every Day Should Be Saturday noticed the, um, interesting responses to a Facebook quiz posted by Marques Slocum of the U Michigan football team.
I guess this might be a reason to discuss the aggressively anti-intellectual -- or more accurately, pro-ignorance -- "Cult of the Authentic" which is more responsible for black failure than all the racism in the world. One can understand a bit of white-culture rejectivism on the part of some ghettoized blacks, but how the hell did average intelligence become a uniquely white aspect of "culture"? (Incidentally, while rappers can be blamed for some elements of the debased "culture of authenticity" among some blacks -- the aggressive nihilism, the glorification of the "thug life" -- they can't be blamed for this particular aspect. Most rappers are quite comfortable letting people know they're pretty smart, and don't themselves seem to consider intelligence some white-man con which needs to be rejected. And yet, even with prominent, ahem, role-models championing, or at least not denigrating, smarts and articulateness, this idea that intelligence is a sell-out to The Man persists.)
I'll skip all that and just say I want to know where Slocum got his pet -- a "fuck lion" -- and whether or not it would make a good "apartment cat."
do you own any pets, and if so what do you have?
i got a fuck lion now come fuck wit me
Who do you admire most?
My mom CARLA, dat bitch da shit, i love her i think she da realest bitch alive
Do you have any tattoos, and if so what and where?
fuckin real
When do you plan on getting married?
it dont matta cuz i hope my wife know ima be playa 4 life
Get the number or give the number?
i would have 2 say bof
Romance or Kinky Sex?
it dont matta however i can get it
How do you feel?
i feel like killin somebody so dont be dat person… lol….not really dont be dat person
What size shoe do you wear?
a big enouf size 2 boot chu da fuck up outta here
...

Would you rather lose an arm or a leg?
what da fuck! i needs bof of my muthafuckin body parts
...

Favorite element?
i would have 2 go with………….. water
What was your last thought?
why da fuck am i doin dis interview
Firefox, Internet Explorer, Netscape, or other?
i dont give a fuck i just want 2 get on
...
Juice and crackers or milk and cookies?
i want sum milk and cookies
...
Which is worse? A bad laugh or a bad cough?
dam mafucka u just fucked up da mood, i guess i aint sayin no more jokes
Are you a cat or a dog person?
im fuckin wit a rock or a pit just so it can cha cat
[huh? Was that English? And what happened to the fuck lion?]
...
Define yourself in 3 words…
im da shit
Do you eat cold cereal at night?
what da fuck is cold cereal
...

Where do you want to travel next?
da future

...

What would you do if Michael Jackson asked you out
I be like yea and den ima rob em', ima steal all his shit and im stealin bubbles and im sellin dat muthafucka
What is your favorite food?
I like 2 licky licky licky licky… lol
Do you read harry potter books?
who da fuck is dat!
If you could have one super human power what would you choose?
come on now i wanna fly i hate walkin dat shit overrated

Have you had a beer in the last week?
shit I downed a forty last night in 2min. and 37sec. yea, beerfest bitch! im ready 4 da boot!
Vitamin Water or Gatorade?
Bof of dem shits is nasty but i fuck wit gatorade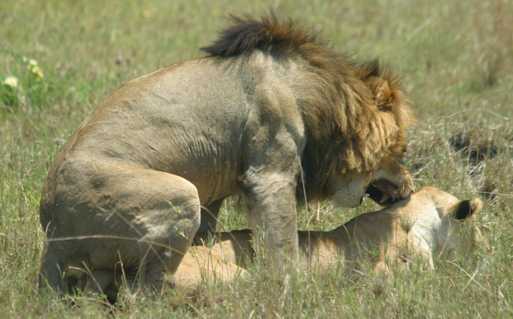 Personally, I would have gone with the Great Fuck Shark. The Great Fuck Shark is not only the world's most efficient predator, it's also a playa 4 life that fucks bitches in bof dey holes befo it kills dey asses... lol.
Thanks to steve_in_hb.


posted by Ace at
01:10 PM
|
Access Comments