« .50 Caliber Barrett Shooter Catches Riccochet In Head
|
Main
|
Tonight, I Live Free Or Die Hard »
July 04, 2007
McCain Faces New Scandal: CheckeredPantsGate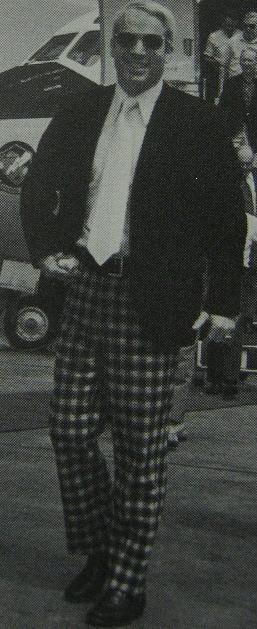 A McCain campaign spokesman quickly attempted to reduce the damage. "Look, he was on like six tabs of acid and fortified Gila monster venom when that photo was taken," he said. "It's perfectly understandable under the circumstances. Ask Hunter S. Thompson."
Mitt Romney seized upon the photo as a campaign issue, until he realized he currently has four pairs of nearly identical pants in his wardrobe. "But that hardly excuses the boots," he added.
Ron Paul's campaign issued a statement asserting that the Constitution does not permit for checkered pants or ties wider than 4" at their midpoint. He further added that he believed that 70s hard-rock act Foghat was currently heading the Trilateral Commission.
His sole defender was John Edwards, who called the attire "fashion-forward and full-out fabbo."
Thanks to a first-time tipster who wishes to remain anonymous, likely due to the media firestorm this will create.

posted by Ace at
07:47 PM
|
Access Comments