« On Choosing Your Friends Wisely
|
Main
|
The Michael Yon Challenge »
July 03, 2007
Photojournalism At Innocent Bystanders: Pics of the Las Vegas "Kwik-E-Mart"
Actually, it's pretty cute. Lipstick Dynamite does one of the jobs Americans aren't willing to do -- go to the scene of a story and accurately document it.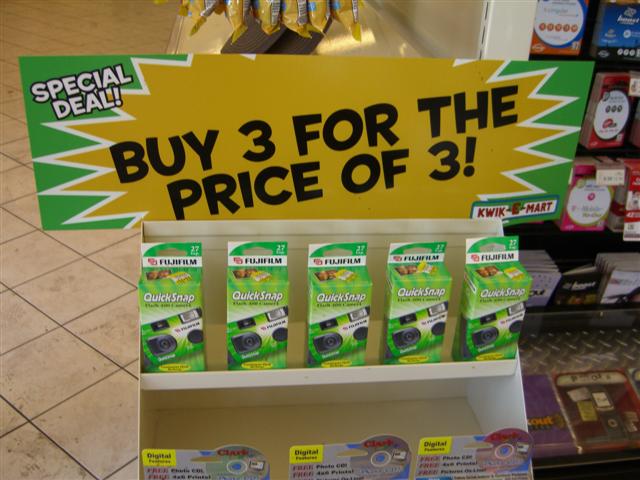 A lot of the little slogans and displays are actually grin-worthy. I hope they have plans to cycle in new displays, though, because, you know, you can only read this so many times before the magic wears off.


posted by Ace at
04:54 PM
|
Access Comments