« Science: Democrats Lose Elections Because They're Just Too Damn Rational
|
Main
|
Earmarks In The Immigration Bill; Sen. Bennett Gets Bought Off With Home-District US Attorneys Office Which Will, Giggle, Chiefly Enforce Border Laws »
June 27, 2007
That Incredibly Expensive Wall That Won't Be Effective In The Least
Maybe we should subcontract it to the Israelis.
Maybe everyone knows this but I was astounded by the actual cost of Israel's wall when I watched a liberal documentary (Wall, 2004, directed by Simone Bitton) about all the problems caused by Israel's wall. In it, Israel's Minister of Defense described the wall and how much it cost. It included: a layer of razor wire, a trench to stop cars, the actual wall (including electronic sensors, radar, etc. so that the army could tell when it was breached), a dirt road that would evidence footprints of would-be crossers, an asphalt road for quick deployment to areas where crossing had been detected, and another layer of barbed wire. It was approximately 50 meters wide. The cost--roughly $2 million dollars (10 million shekels) per kilometer. According to Wikipedia, the US border is 1951 miles. This equal approximately 3140 km. At $2 million dollars each, this comes to $6,280,000,000. That's it!!! For all that!
Six billion is a lot. But it's peanuts compared the costs of illegal immigration.
And as far as such a wall being effective, well...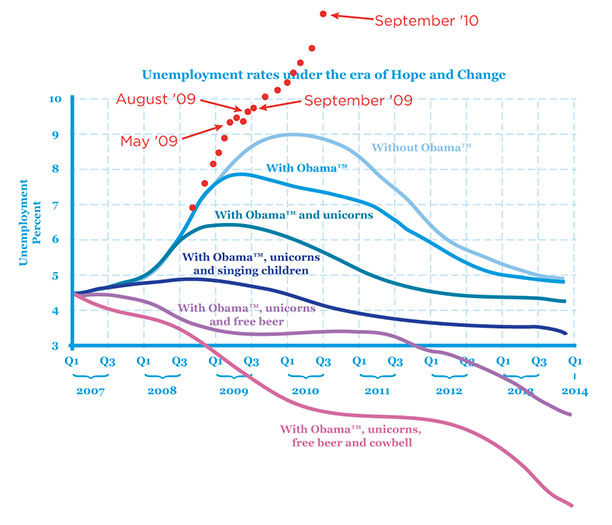 Graph from the Israei Ministry of Foreign Affairs (also known as the New York Money Men).
Question: Are the Amnestias against the wall because it won't be effective -- or against it because it will be effective?
They also claim they don't like the "symbolism" of the wall. But it strikes me that their main fear isn't what the wall represents (US sovereignty-- how ghastly!) but what it actually accomplishes.

Thanks to JamesR.
More:Instapundit, quoting Scott Johnson of PowerLine:
Virtually everything important that is happening with respect to the immigration bill seems to be happening under the surface, away from the eyes of prying journalists and concerned citizens. The procedural maneuvering is incomprehensible. The substance of the amendments before the Senate is extraordinarily difficult if not overwhelming given the limited time allowed for their consideration.

I have only my intuition to go on. My intuition tells me that it is impossible to be cynical enough about what is transpiring here.
My intuition tells me that if someone's trying to push you into signing something without even permitting you to read it -- in fact, without even having a finished copy to read at all, assuring you he'll put in all the details later -- you should probably not sign it.
Instapundit's evolution on this is suggestive. He began, I think, as a soft supporter of the general concept of amnesty, or at least "fixing" the problem. His daily links demonstrate is he is now hostile to the Amnestias and sympathetic to (as the WSJ terms us) the Restrictionists.
Why?
I can't help but think the unprecedented nature of this -- bills written in secret, bills not really written at all before motions for cloture are made, refusals to let Senators actually read what they're supposed to be voting in favor of, a rushed schedule designed to secure approval before the Senators, let alone the public, are even minimally informed about the text of the bill, general dishonesty (McCain claiming the bill requires the payment of back-taxes, the claim that $4.4 billion will go to enforcement, so long as you count processing z and y visas as "enforcement," "forgetting" to include Sessions' EITC semi-killer-amendment, etc.) -- not to mention, above all else, a political class determined to push a "risky scheme" on public that has not only not been given time to weigh this transformational bill, but is, at the moment, viscerally, widely opposed to it -- has flipped him, largely on grounds of integrity, honesty, transparency, and simple democracy.
For people who claim to have such faith in their Grand Compromise, they sure don't want the public or critics to have a chance to admire their terrific work, eh?
Speaking of unprecedented: Mitch McConnell is expected, as leader, to support his caucus on procedural votes. The rule is that a leader can disagree on substance, but in terms of procedure -- protecting the rights and interests of the majority of the caucus by voting in their favor on matters of pure procedural maneuvering -- you're supposed to represent the people who have placed you in a position of trust.
He's not doing that -- it is unprecedented for a caucus leader to continue voting against the majority of his colleagues on procedural maneuvers designed to deny them their right to debate and amend legislation.
What accounts for all this unprecedented unfair, undemocratic, unfathomable skullduggery on this bill?
If this bill gets through, can you imagine what the future of "democracy" may hold for us?

posted by Ace at
05:48 PM
|
Access Comments