« If CAIR's Membership Has Declined 90%, Who, Precisely, Is Footing Their Bills?
|
Main
|
Fred! on Leno »
June 13, 2007
When Amnesty Conflicts With Security, Bush Chooses Amnesty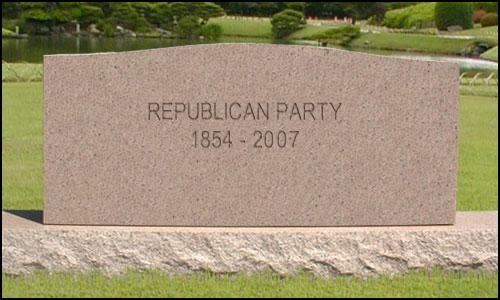 Thanks to Slublog for that.
James Pinkerton floated a theory on Fox News Watch this Saturday.
Why had the revelation that the suspected terrorist dry run by the "Syrian musicians" was in fact likely a terrorist dry run been so grossly underplayed by the media and by the Bush Administration itself?
The media underplayed it due to their kneejerk bias to play down terrorist threats due to their hatred of Bush (and "his" War on Terror) and their relentless boosting of multiculturalism and the "global community," whatever that is.
Fine -- obvious enough.
But why had Michael Chertoff not made more prominent mention of it? Why had the Bush Administration not highlighted it?
Because, Pinkerton suggested, the story undermines Bush's push for amnesty without security, as it exposes the fact that no one -- no one -- is seriously scrutinizing visa applicatants for terrorist ties, and in fact serious scrutiny is all but impossible given how unseriously the government takes this problem.
Pinkerton went on to suggest that the NYT's page-37-noncoverage of the JFK bomb threat was particularly perverse -- they'd buried the story about immigriants seeking to kill Americans in hopes of thwartwing Bush, but in fact had actually done his precise bidding by soft-selling this continuing unadrressed threat.
Bush doesn't want these stories played up, as they defeat the narrative he's peddling: Immigrants help the economy. Even the ones who want to blow up Americans and destroy millions in proprety and inflict billions in additional psychological-terror economic damage.
Heck, every terrorist allowed here by our broken, underfunded immigration-security system winds up adding money to the economy due to the additional security and law-enforcement jobs created, right?
I didn't take that suggesiton very seriously at the time -- it seemed too neat, and, frankly, a bit too I Question The Timing. After all, if I routinely dismiss claims of political motivations behind terror busts, I'm sort of also compelled to dismiss political motivations behind burying terrorism-related stories.
But this seems to add credence to the theory:
After analyzing close to 4 million records obtained from the Immigration Courts and the Executive Office for U.S. Attorneys under the Freedom of Information Act, TRAC researchers found that in the last three years, just 12 individuals were charged with terrorism or terrorism-related activities — out of a total of 814,073 facing immigration charges. Of that same number, only 114 were charged with national security violations.

"More individuals were charged each year in Immigration Courts during the nineties for national security and terrorism than has occurred annually since 9/11/2001," the TRAC report added, with national security charges down a third and terrorism charges down more than three-fourths. And despite a rising volume of deportation cases on lesser charges, there are "consistently declining percentages" for aggravated felonies and other serious crimes as well.

This means that we are jailing or deporting fewer alleged foreign criminals and terrorists now than we did in the early '90s — before most of the public had even heard of Osama bin Laden. The final stat says it all: Only 37 of these extremely high-risk individuals were physically removed from the United States between 2004 and 2006. No wonder nobody believes the feds when they claim to make terrorism prevention their No. 1 priority.
A couple of weeks ago Rush Limbaugh suggested that Bush had, essentially, chosen to give up the War on Terror for amnesty. A dire thought indeed, but perhaps it's not even a fresh decision -- it seems Bush decided to lose the War on Terror some time ago.
Only one third of the country are strong supporters of a vigorous War on Terror. We call these people "The Republican Base." And Bush is determined to alienate just about every single one of these people, so critical for sustaining what he himself calls the defining conflict of our generation. And, most likely, the next generation, and perhaps even the one after that.
Priorities.

posted by Ace at
04:15 PM
|
Access Comments